Maximize Your Returns: Download the 2023 Tax Filing Rental Property Checklist!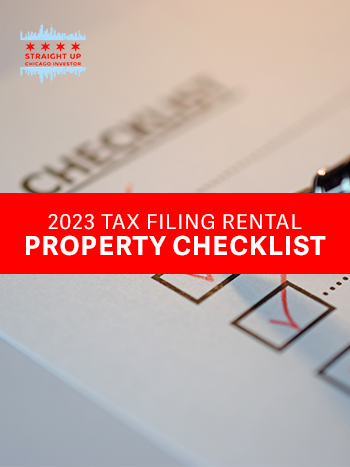 Ready to unlock hidden opportunities and optimize your tax returns? It's tax season again, and we've got your back. Introducing the 2023 Tax Filing Rental Property Checklist, your ultimate guide to ensuring you capitalize on every advantage available to you as a real estate investor!
🔑 Why You Need This Checklist:
✔️Expert Insights: Benefit from insights shared by industry expert Mike Procaccio, as heard on the Straight Up Chicago Investor Podcast.
✔️ Don't Miss Out: Avoid leaving money on the table. Discover opportunities you may have overlooked or never knew existed.
✔️ Comprehensive Guide: This detailed checklist covers everything you need to prepare and provide your tax specialist, ensuring no opportunity is missed.
✔️ Direct Access: Have questions? Reach out directly to Mike Procaccio via email for personalized assistance.
It's time to take control of your tax returns and maximize your real estate investment potential.
Download now and seize the chance to elevate your investment returns through informed tax filing strategies.
Contact Us
Download Property Check List