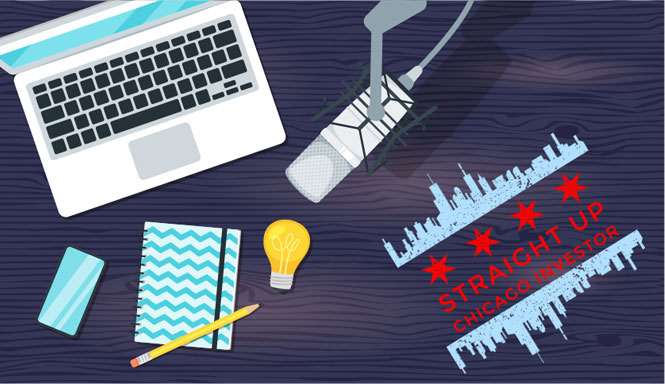 Want to cut down on your rehab costs? Then familiarize yourself with Illinois's Eneterprise Zone Program to minimize material costs. Straight from the state's website, the "Illinois Enterprise Zone Program is designed to stimulate economic growth and neighborhood revitalization in economically depressed areas of the state through state and local tax incentives, regulatory relief and improved governmental services." A list of incentives can be found at Illinois Enterprise Zone, and a major benefit for us developers, rehabbers and investors, is the sales tax exemption on your building materials.
Let's say you are performing a $100,000 rehab, and $40,000 of that amount is allocated towards materials. At Chicago's 10.25 sales tax rate, you'd pay $4,100 in sales tax when purchasing $40,000 of material. With the EZ program, you are exempt from paying that sales tax. So for spending 20 minutes filling out a one page form, you avoid paying $4,100 in sales tax. Sounds good? Alright, where do we begin?
First, use the link above to see if your property is located in a designated enterprise zone. Type your address into the interactive map IL Interactive EZ Map and see if the property falls within a shaded area. If you are looking strictly in Chicago, the city's site also has a designated page that spells out the six different locations/maps within the city limits - Chicago Enterprise Zones. Note that the Enterprise Zones are not exclusive to economically challenged areas. We have leveraged this incentive multiple times in areas like Avondale, North Center and Roscoe Village. When reviewing the map, if the border of the EZ line cuts through the middle of the block, only the one side of the street within the zone is eligible, the other side is NOT eligible. This may seem like a small technicality but this has unfortunately happened to us not once, not twice, but thrice!
Once you have confirmed your property is within an Enterprise Zone, you'll need to submit your application. I have only leveraged this incentive within the city of Chicago, so I will walk through the process for Chicago. If you are within an EZ zone in one of the suburbs or other Illinois cities, check with the IL Enterprise Zone site and/or designated municipality on how to submit your application.
Within Chicago, there is a 1-page form you need to fill out - Chicago Enterprise Zone Application. The form is rather self-explanatory, but feel free to reach out with any questions. You do need to obtain a state applicant ID, but the form explains how to do so. Once you complete the form, you email the form, proof of ownership, your articles of organization, and your permit to the following contact:
JoAnn Worthy, Enterprise Zone Administrator,
Department of Planning and Development,
312.744.4389 or Joann.Worthy@cityofchicago.org
Within about 48 hours she responds with your Building Materials Exemption Certificate, and you can also look to obtain additional certificates for your contractors so they can purchase material directly. You then present the certificate when making purchases and most major suppliers will honor the sales tax exemption. We have found a small minority of suppliers that refuse (ABT being one that comes to mind), but for the most part, we have been able to receive the exemption on almost everything - framing materials, roofing material, siding material, windows/doors, appliances, tiles, flooring, drywall, vanities, cabinets, plumbing fixtures, electric fixtures, decking, stairs, trim, odds/ends at Home Depot…etc.
It should go without saying that the incentive should only be leveraged for materials actually being used at the property. If you or any of your subs are thinking of being mischievous, the suppliers report what was purchased. You will get reprimanded if they see your one duplex ordered 12 packages of appliances or other materials that deviate from your application.
And that's it! Save yourself thousands of dollars by doing your research and filling out a one page form! Feel free to reach out with any questions.
Tom Shallcros is a Chicago investor, licensed IL real estate broker with Second City Real Estate, and co-host of the Straight Up Chicago Investor Podcast - www.straightupchicagoinvestor.com