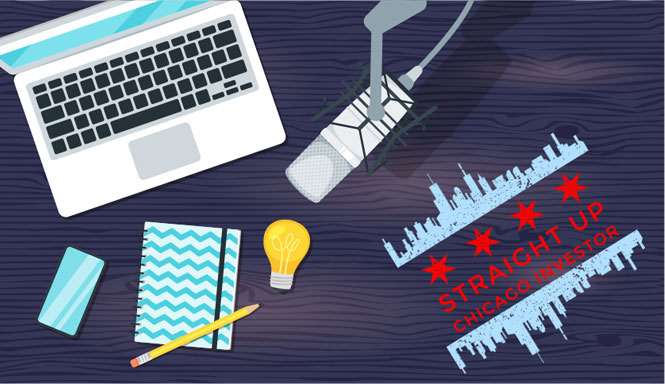 By Tom Shallcross with Interview Insights from Brie Schmidt
"I'm looking to buy ### amount of properties in the next year and hoping to sync-up with an investor-friendly agent" is thrown around Facebook and Bigger Pockets forums on a daily basis. Dozens of agents with good intentions reply that they can help, but with a large spectrum of understanding, capabilities, and experiences. So what is an actual "investor-friendly agent" and how do they provide value to an investor?
Although I am a licensed agent and have a few million dollars of real estate under my belt, I have used agents on several deals for some of the reasons outlined in this article. Brie Schmidt is one of those agents and her knowledge of the Chicago 2-4 unit property space is second to none. It is also the reason I eventually joined her brokerage at Second City Real Estate. I sat down with Brie to discuss what investors should look for when choosing an agent for their investment properties here in Chicago.
#1 - An Agent That Validates and/or Challenges Your Expectations
The biggest driver of inactivity in real estate is the absence of a clear understanding. A lack of understanding (and thus confidence) in both projected numbers, and more importantly, on reasonably expected outcomes. A strong investor-friendly agent will ensure your goals are aligned with what the market can deliver, accounting for price, location, and timing.
"Our first step with prospective clients is to send examples of properties recently sold along with their actual returns," Brie Schmidt, head Managing Broker of Second City Real Estate commented. "If the prospective client feels that they should be gaining a much better return or be able to buy in a much better area for their given budget, we have an honest conversation that a 2-4 unit on the Northside is probably not going to work out. If their expectations are aligned with the examples, we move full speed ahead in finding them qualified properties." This upfront exercise establishes realistic expectations to avoid the wild chase that leaves all parties frustrated and unsatisfied.
#2 - An Agent That Understands How to Get a Chicago Deal Across the Finish Line
It is no secret that information is more readily available to buyers than ever before and even your grandma has spent time on Redfin this week. However, looking at deals and closing deals are stratospheres aparat. Given the nuances of Chicago real estate, getting to the closing table can be the hardest part of the cycle, even in this competitive market where finding deals is extremely challenging.
Not only can an agent unfamiliar with 2-4 unit properties lose you a deal, but they can also severely damage your pocketbook with a lack of knowledge. Chicago zoning certificates, fifty page inspections reports, the Residential Landlord and Tenant Ordinance (RLTO), security deposits, and non-paying tenants are just a few landmines investors need to avoid throughout the closing process. Having an agent in your corner that understands how to handle these aspects of a transaction is crucial to getting the keys on closing day for the right price.
"Understanding zoning and non-conforming legality is a big one for the 2-4 unit housing stock in Chicago," stated Schdmit. "As an investor, if you ask your agent about non-confriming units and they don't have an answer, or tell you 'it's very common, just go ahead and buy it,' that is a huge red flag." A solid investor-friendly agent will not only be able to talk through the risks of these types of units, but will also be able to calculate habitability requirements, and explain how non-conforming units affect your appraisal.
#3 - An Agent That Understand Specific Financing Options
Along the lines of the appraisal, an investor-friendly agent understands financing options for every scenario. "Debt service is insanely important and can make or break a deal. Not only is it the largest monthly expense, but your loan to value is one of the biggest drivers of your overall cash-on-cash return. With so many different loan options out there, it's irresponsible to treat lenders as interchangeable commodities," Schmidt claims.
Schmidt goes on to call out a few red flags that an agent might not fully understand 2-4 unit investment properties. These include but are not limited to a lack of understanding on self sufficiency tests, loan limits on different types of properties, and financing options for rehab costs outside of the clunky 203k loan process.
#4 - An Agent That Understands Renovation
Chicago's housing stock is predominately made up of 100 year old properties, each carrying their own set of potential issues. An investor-friendly agent will appropriately value properties that have been well-maintained, and properties that are likely laced with capital expenditures for the next owner. Schmidt has walked thousands of 2-4 units in the city and has seen almost every money pit imaginable. However, it's more than just about avoiding mistakes, it's understanding how and which types of rehab projects affect your property's value.
Schmidt explains, "When it comes to estimating rehabs, yes, preserving a buyer's future capital so they can hit their expected returns is rule number one, but it is also table stakes. The next level of being a good agent is the ability to accurately project rehab expenses - one of the biggest variables newer investors struggle to estimate. Taking it a step further, it is the ability to delineate between work that needs to be performed to maintain the integrity of the building, versus work that is done to increase rents, that separates great agents from the rest of the pack."
#5 - An Agent With Both the Desire and Resources to Support You Post-Closing
Between The RLTO and just the general craziness of being a housing provider, there is no way for a Chicago investor to be prepared for every future situation on the day they close. Knowing who will have your back can be a tricky question, as every agent will say they have a large network to support you. Throwing the poor agents aside and working under the assumption that every agent has the best intentions to partner long-term, how does an investor know if their agent actually has the wherewithal and network to add value after the close?
"Plain and simple, look at their track record, their reviews, and what others are saying about them on public forums like Bigger Pockets." Schmidt recommends. "It's not uncommon to have an issue after closing - tennant, capex, legal..etc - and as an agent it's more than just being responsive, it's being able to actually help solve the problem."
Brie Schmidt acquired her first investment property in 2011 and left the corporate world in 2014 when she became a full time real estate investor. Brie is the Managing Broker of Second City Real Estate, a full service brokerage working with new investors and seasoned investors looking to expand their knowledge of the industry and their portfolio.

Brie utilizes her extensive knowledge of building and managing a portfolio to teach clients about all aspects of buy and hold investing