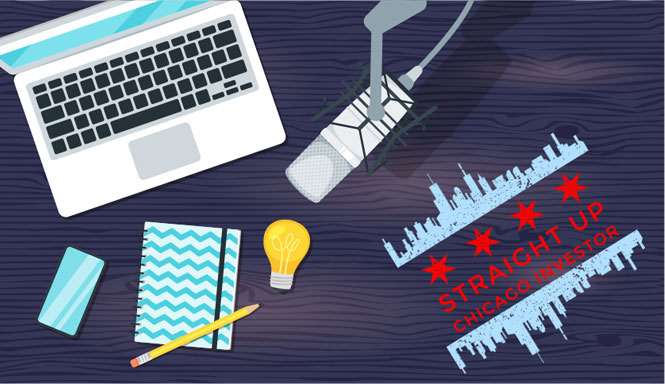 By: Tom Shallcross, an interview with Nicky DeLeon and Jeff Weinberg
I had the pleasure of sitting down with Nicky DeLeon and Jeff Weinberg who head-up the Northwest Side Building Coalition (NSBC). The NSBC is one of several great organizations within the Neighborhood Building Owners' Alliance (NBOA) umbrella, and a group that I am personally involved in as many of my buildings fall within NSBC's geographical footprint.
The NSBC has picked up a ton of momentum over the past year coming out of COVID, but before going there, tell us what is the NSBC and how did the organization come to fruition?
The NSBC stands for the Northwest Side Building Coalition, and it is a networking group that provides educational information, influences legislation, and demonstrates responsible property management to improve the quality of life on the northwest side of the city. There are similar groups like the Edgewater Uptown Builders Association, and Rogers Park Builders Group to name a few, but there was nothing specifically covering the northwest side of the city; until the NSBC was formed in 2018.
And what areas of the city does the NSBC consider to be within the Northwest side?
For the sake of this group, running north and south we go from the city limits on the Northside all the way south to Chicago Ave. Running east and west, we stay west of I-90 running on an angle to the city limits on the west. This includes, but is not limited to, Portage Park, Irving Park, Jefferson Park, Avondale, Logan Square, Hermosa, and Belmont Cragin to name a few neighborhoods. If you own properties outside of this geographical area, there is still a ton of valuable information you can obtain from the NSBC. However, you may also want to check out a separate affiliate within the NBOA umbrella that is more geographically aligned to your buildings.
As a Northwest side investor, how does one benefit from the NSBC?
Our three key focus areas are education, advocacy, and community.
For education, we host multiple informational events (and we are now back to in-person instead of Zoom). Our most recent event at the time of this writing was titled Managing Through Inflation, and included an expert panel to provide guidance, answer questions, and establish best practices to prepare attendees to operate in an inflationary environment. This is a great example of hearing advice straight from the mouths of those who have already operated through similar environments.
The educational side also ensures housing providers are compliant with the numerous legislations and ordinaces that are constantly being updated. Some recent examples are the Just Cause Housing act in Cook County and the updated Fair Notice Act which placed new rules within the existing ordinance on how to handle renewals.
On the advocacy side, our resources are dedicated to medium-sized and small-sized operators. Without groups like the NSBC, the voice of these smaller operators would be lost. A lot of times legislation is passed with good intention but it is short sighted and actually harms those that are the most vulnerable. We are not a lobby machine by any means, but instead a collaborative and inclusive group.
On the community-front, let's say you work a W2 job and own a 3-flat as your side hustle. You receive a complaint from the city or have a unique issue with a tenant - where do you turn? Most of this information is not in a textbook, but instead can be found within our community of members who have owned and operated in the city for decades. It's important to realize that you are not in this alone, you can leverage the experience and knowledge of others.
At the time of this writing, how big is the current NSBC community?
We are now up to sixty paid members, roughly half of those are housing providers, and the other half are real estate related partners such as lenders, commercial real estate brokers, insurance agents, and energy-efficient consultants. All great people you would like to have in your network.
We formed a little over a year before COVID hit, and like most groups we pivoted to online events through most of the pandemic. Now that we are back in person there is a definite uptick in numbers and we are very excited for the momentum. We recently had over eighty attendees at the August 2022 Managing Through Inflation event, and roughly fifty attendees at the event before that.
It's great to see that upward trend, what's next for the organization?
On a tactical level, we plan to host educational events every other month along with two casual social networking events; one in the Spring and one in the Winter.
Our next educational event is a lunch and learn scheduled for Thursday October 27th, and our Winter Holiday Party will be Thursday December 8th at Avondale Bowl. We will also be speaking at the Chicago Multifamily Meet-Up Monday September 19th if you can join us at Chief O'Neill's (https://www.meetup.com/chicago-multifamily-club/events/287658338/)
At a higher-level, we are seeing more cross-collaboration with other NBOA affiliates. We recently partnered with the Latino Real Estate Investment Council to co-host an event and we are in conversations to do the same with the Edgewater Uptown Builders Association.
Our ties to the NBOA will continue to strengthen. We leverage NBOA quite a bit to ensure our members are aware of all that is happening within Chicago - data, trends, and most importantly, changing legislation. It's difficult for the NBOA to directly connect to all of its 600 owners, so we become the conduit to get this important information to the members within our geographical territory.
And how can our audience learn more about you?
Our website is www.chicagonsbc.com and from there you can subscribe to our newsletter to stay current with upcoming events and also check out our membership on the site. Membership is only $100/year for building owners which is something like a quarter per day. Given the value our members receive it's an absolute no-brainer. If you have further questions you can also reach out to me (Jeff) or Nicky directly as we are readily accessible and want to see each and every one of our housing providers succeed.
Jeff Weinberg is the founder and owner of Drexel Properties which owns and operates over 600 units on Chicago's Northside.
Nicky DeLeon is the co-founder of NVR Properties LLC, a real estate investment and property management company that focuses on rehabbing and stabilizing multifamily assets.
Interview conducted by Tom Shallcross, licensed agent with Second City Real Estate and Director of Acquisitions and Operations at Drexel Properties
Get your FREE copy of: Top 10 Mistakes Investors Make When Working With Lenders
Extra Hacks & Tricks from Expert Investors? Join Our Facebook Group!
Missed something? Subscribe to our Youtube Channel!
LISTEN to our Podcast on iTunes | Spotify | Stitcher | TuneIn Radio
Need A Responsive Property Manager? We've got you covered!