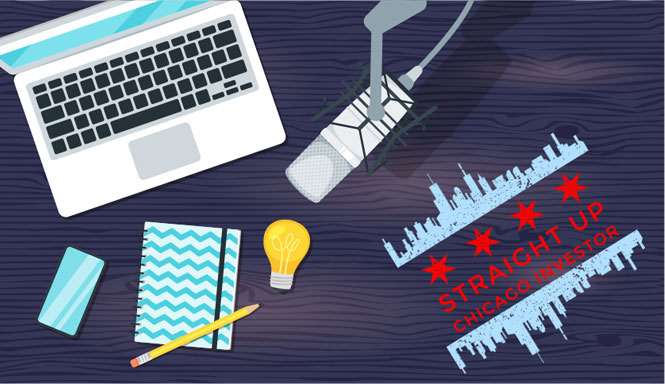 I recently had the pleasure of recapping 2021 with the President of the NBOA (and father of an Olympian), Mike Glasser. Over the past year, Mike did a tremendous job leading an organization of over 600 members spread across nine neighborhood building groups. Our team at Straight Up Chicago has become more involved with the NBOA and we are excited to continue our partnership and hear what's next.
Mike, great to chat again! Before diving into 2021, let's start with what is the NBOA, and why should investors care?
The NBOA is the Neighborhood Building Owner's Alliance that exists as an umbrella organization serving our nine neighborhood building groups:
Edgewater Uptown Builders Association (EUBA)
Greater Austin Development Association (GADA)
Lakeview Developers Association (LDA)
Latino Real Estate Investors Council (LREIC)
Lincoln Park Builders of Chicago (LPBC)
Northwest Side Builders Coalition (NSBC)
Rogers Park Builders Group (RPGB)
South Side Community Investment Association (SSCIA)
Southside Builders Association (SBA)
It was recognized probably about twenty years ago that all these organically sprouted groups would achieve better results under one unified front; together we are better and stronger. Thus, the NBOA was formed as the overarching voice of these groups.
We successfully teamed up internally and thought our members would be the main voices for our groups. This is still true, but when COVID hit, it became clear that we also needed trained professionals to navigate the political waters that were unfamiliar to us. So we not only pulled in the appropriate resources, but also aligned with the Chicagoland Apartment Association (CAA), and the Chicago Association of Realtors (CAR) who were all already lobbying in Springfield.
That's great, and also a ton of firepower between all those groups. If I'm a small to midsize owner, do I have any place within these groups? Or is this more for larger, experienced owners?
Yes, you absolutely have a spot. You are affected by these same issues, and most importantly you are needed. Through our advocacy it has become clear that our relevancy increases with the voices of small to midsize neighborhood owners. It's a common perception that larger owners can swallow all these different losses from COVID or proposed policies. However, someone who has a 3-flat, and has one tenant refusing to pay, now has a 33% vacancy.
For your own sake, you need to understand what is going on. Whether you like it or not, public policy affects your investments. Get on our email list and start to attend meetings. Join one of the listed local affiliates and advocate, advocate, advocate. Participation from all is key, again we are stronger together.
A lot has happened this year, talk us through some of the major obstacles that were thrown your way.
Our biggest obstacle was the combination of the continuing pandemic, and pro-tenant forces advocacy utilizing the pandemic to their advantage. No housing provider nor tenant ever wants to go through an eviction. However, without the tool of any type of recourse, and the governor's actions protecting tenants for two years regardless of proof of hardship, there was a small pool of tenants that took advantage of the situation.
The emergency rental assistance was well-intended, but it was clunky, late, and not adequate. It's important to note that there is not one type of housing provider. Some are able to carry this burden, but others are not. Similarly, the majority of tenants are good, but as a small housing provider, if you have just a few bad apples it puts you underwater pretty quickly without any recourse. And to be clear we're not directing this at tenants that faced actual hardships.
Taking a broader view, what changes did you see in our city in 2021?
There were the well-documented headlines of murders, protests, and taxes whiich are all serious issues. Taking a deeper dive, our survey results suggest that we are unfortunately looking at a tale of two cities. There are similar challenges across both sides, but the gap between the North side and the South and West sides is increasing at an alararming pace.
This creates a huge need for advocacy for these South and West side communities. We need to resonate with these local communities and work with these tenants as we are all responsible for these neighborhoods together.
You fought through a lot of different obstacles, what was a big highlight for the NBOA in 2021?
Swaying the Sun-Times opinion on the Just Cause Eviction was a great example of the importance of the NBOA. The Sun-Times actually asked us for an editorial, showing they valued our opinion amongst others. After several conversations, the Sun Times changed its stance and removed their support for the Just Cause Eviction. Nothing impacts an elected official more than the views of their constituents and Sun-Times is a curator of news which these constituents read.
Let's play Monday morning quarterback. If you were given one 2021 mulligan, what is one thing you would go back and change?
Generally speaking, we did a nice job, but we should have breathed even more life into our advocacy practice. We can't afford to wait until the general assembly to try and meet with elected officials. We need to be out in front of the heat of the battle.
Return on investments is common in the investing world, but there is also a return on relationships. It's easy to be cynical of political opponents, but many of these elected officials are individuals who want to make responsible decisions. They are not expected to be experts on housing as it's just one of their many sections of focus. To think that an elected official fully understands long-term effects of rent control on a community, or it's unintended consequences, is an unfair assumption.
We can never presume, so it's important we take the time to just talk as real people, out of session, and lay out the facts. If you can build these types of relationships, there will be gained insights and respect from all sides.
Looking ahead, what's on the docket for 2022?
There continues to be an imbalance of supply and demand in the housing space, so there is a perception that all housing providers are doing really well. That's true for some, but not reality for everyone. We need to educate on the state of housing, the risks ahead, and that affordable housing is everyone's responsibility.
I feel that with the revised general assembly and with 2022 being an election year, there may be fewer big moves. However, we need to recognize that we must always be educating. Now is the time to get out in front and have calm, adult conversations.
A main issue affecting the entire city and state is pension reform. It's one of those long-term issues that will devastate lower class neighborhoods when more funds will be needed for pension funds. This equates to less money available for social services and special programs like INVEST South/West. Because it's a long-term problem, no elected officials' re-election is riding on fixing this problem, so everyone is looking at each other gun shy. This is an opportunity for the NBOA to jump in.
Thank you Mike, great insights as usual, any last comments for our readers?
Do yourself a favor and get informed. We put out a lot of great content, as do you guys, as do others. I also encourage housing providers to attend their local meet-ups and support us, whether it be with time, publicity, dollars or all of the above.
Mike Glasser is the owner of Magellen Properties, the President of the Rogers Park Building Group, and the President of the NBOA. To learn more about the NBOA and sign-up for their newsletter please visit https://nboachicago.com.
Interview conducted by Tom Shallcross from Second City Real Estate.
Make sure to check out the FREE resources that Straight Up Chicago Investor Podcast offers:
Get your FREE copy of: Top 10 Mistakes Investors Make When Working With Lenders
Extra Hacks & Tricks from Expert Investors? Join Our Facebook Group!
Missed something? Subscribe to our Youtube Channel!
LISTEN to our Podcast on iTunes | Spotify | Stitcher | TuneIn Radio
Need A Responsive Property Manager? We've got you covered!