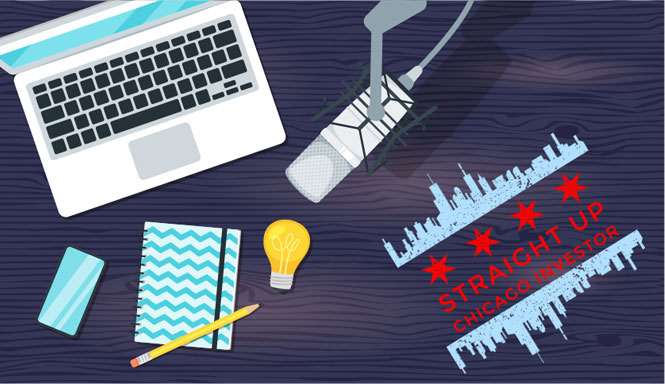 What is Underwriting? From a lender or investor's perspective, underwriting is the process of determining an asset's market value by analyzing the current operations and projecting the property's future cash flow and net operating income (NOI). Financial projections are often referred to as "pro forma", "forecasted," or "year -1.". These projections are based on hundreds of assumptions, which makes it incredibly difficult to do well. It is important to note that apartment building operators manage their investments with different strategies and goals; thus, underwriting for the same building can vary greatly from person to person.
When underwriting a property, there are four key components to keep in mind:
Income

Operating Expenses

Debt Markets

Physical Condition
1. Income: There are several ways property owners collect income. The main source of revenue on a given property is the rental income collected from tenants each month. However, housing providers are finding many other revenue streams to supplement income. Examples include:
Parking income: can range from approximately $50-$300 per parking space per month;

Pet rent: can range from $25-$50 each month (per pet). Some operators will charge a one-time fee of $250-500 upon move-in;

Ratio Utility Billing System (RUBS) or Building Fee: Housing providers can recapture the cost of utilities by charging tenants a fee based on the size of their unit. While RUBS were usually done in larger apartment buildings that weren't separately metered for gas, water, or electricity, it is now common to see apartment buildings receive a "utility fee" or "building fee" in addition to their rent for water, sewer, trash services, common area heat and electricity, etc. This ranges from $35-250 per unit per month;

Other examples: move-in fees, application fees, laundry income, late fees, advertisements on exterior of building, billboards, cell towers/satellites, etc.
2. Operating Expenses: Operating expenses refer to the cost of keeping the building up and running. Main expenses include:
Real Estate Taxes: Property taxes are often the largest expense. Due to the fluctuating nature of taxes, it is important to know the different elements that affect how taxes are assumed, and therefore how they should be underwritten.

When underwriting taxes, consider:

Assessments: A tax assessment is the determination of value from a local assessor. The assessed value is what is used to calculate a property's tax amount;

Levies: A levy represents the total amount of funds a local unit of government may collect. In other words, the levy is a cap on the amount of property tax dollars a local government is allowed by law;

Tax Rate: The tax rate is the rate at which an owner's property is taxed. The tax rate is not fixed, and changes based on how often properties are reassessed. In Cook County, reassessments (and therefore tax rate adjustments) occur every three years;

Equalization Factor: The equalization factor is calculated by the state to achieve uniform property assessment throughout the state. It is often referred to as the multiplier;
ESSEX TIP: As taxes are one of the largest expenses, it is recommended that clients consult a property tax attorney or consultant before submitting offers on properties.
Utilities: Housing providers need to provide electricity, heat, and water for their tenants. Whether the utility is paid for by the housing provider or the tenant varies on the mechanicals of the building. For example, properties with individual HVAC that are separately metered for gas and electricity will require little to no cost from the housing provider; however, a property with a central boiler that heats all units and master metered electric will come with a high utility cost for both gas and electric;

Contract Services: Scavenger (trash pick-up), snow removal, landscaping, laundry leases, security, cleaning, etc. These costs vary from building to building but need to be considered when underwriting a property. Note that some contracts run with the building and must be assumed by the new owner;

Insurance: It is essential that housing providers have insurance in case of events that damage the property, like flooding or fires. Insurance companies also commonly cover the cost of roof repairs, depending on the reason they need repairing, among other things;

"Soft" Costs: These costs include management, leasing, maintenance, repairs, janitorial services, and decorating (also known as turnover). These expenses are greatly dependent on the operator and size of the building. A 100-unit corridor building will likely require on-site staff responsible for all the maintenance in the building whereas a six flat owner may do all the maintenance themselves. When making these underwriting assumptions, a buyer must have a plan on how involved they wish to be at the property. Some will hire a 3rd party management company that handles everything for a percentage of the building's income. This is where brokers try to estimate based on market averages because these costs are so dependent on the operator;
3. Debt: The debt market changes based on the state of both local and national economies. Nearly every real estate investor will acquire debt when purchasing a property; thus, it is essential to properly understand the debt market to accurately underwrite its costs.
When underwriting debt, consider:

Interest rates: Interest rates have an immense impact on debt and a property's value. An increase in interest rates means the cost to borrow money increases, and the more money a borrower must pay on their loan, which lowers positive cash flow;

Proceeds: Loan proceeds are the amount of money the lender will provide. This number is a percentage of the purchase price and is referred to as loan-to-value (LTV). Multifamily loans typically range from 50-80% LTV and depend on:

Strength of the borrower

Whether the property is stabilized or a value-add

The current Net Operating Income (NOI) of the building

Lenders like to see that the building will generate a minimum NOI at least 1.25x the debt service (yearly principal and interest paid to the lender)

Types of Loans: There are several different types of commercial loans that multifamily purchasers can choose from:

Conventional (Chase Bank, Wintrust, etc.)

Bridge Loan

Agency (Fannie Mae, Freddie Mac)

Life Insurance Companies

HUD

Seller-financing

Hard money loans
4. Physical Condition: The physical condition varies greatly from one building to another and will affect how one underwrites the asset due to the level of capital improvements needed. A new construction or recently gut-renovated property will likely not need major capital improvements for many years (depending on the quality of construction), so a lower capital repair budget is justified. On the other hand, a 1920's courtyard building with older mechanical systems may require updating, depending on the level of rehab a buyer plans to do to the units/building.
A property's capital expenditure reserve will likely be reliant on:

The condition of the property at purchase

The age of the property and building systems

Economic factors

Ex. Price of labor and materials is very different in 2022 than it was in 2018
Capital improvements must be factored in when renovations will take place. Some operators choose to complete capital improvements all at once upon buying a property, while others may choose to make repairs and improvements as needed over many years. There is no right or wrong strategy, but you must build these costs into your analysis. Cosmetic improvements to units should also be considered when finishes appear dates and there is an opportunity to increase rents with cosmetic updated. When underwriting, it is important to factor in the cost to make these updates as well as the potential increase in income.
ESSEX TIP: Cap ex items to consider when underwriting a property: roofs, windows, parking lot, mechanicals (water heaters, HVAC, electric, plumbing) etc.
While there may be other factors to consider when underwriting a property, the above mentioned are a great place to start when considering whether a given property is the right one for you.
Contact Essex Realty Group, Inc. if you are interested in purchasing a property or if you would like to speak with an Essex Director to discuss how we underwrite our transactions.
Chicago Investor Resources Shared
Get your FREE copy of: Top 10 Mistakes Investors Make When Working With Lenders
Extra Hacks & Tricks from Expert Investors? Join Our Facebook Group!
Missed something? Subscribe to our Youtube Channel!
LISTEN to our Podcast on iTunes | Spotify | Stitcher | TuneIn Radio
Need A Responsive Property Manager? We've got you covered!