Multi Family Due Diligence Checklist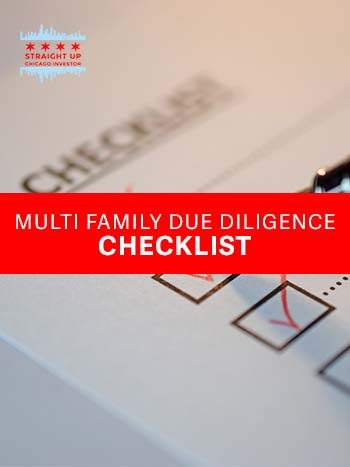 On the recent Straight Up Chicago Investor Podcast #197 with Rick Ofman from Essex Realty Group, we spoke about 4 mistakes buyers often make when underwriting a multi family building in Chicago. Since that show aired on February 7th, Tom and I have received some great feedback from the nuggets Rick provided. From that feedback we wanted to go a step further to provide our SUCI community with a checklist you can download and use for your own building search.
The download is a spreadsheet with 41 crucial items you must consider and know the answer to before your attorney review period concludes. Check it out and feel free to use the spreadsheet provided or make sure everything on this list is already within your process.
Feel free to provide any feedback to Mark or Tom on how it has helped you or anything you feel we are missing!
Download Property Check List