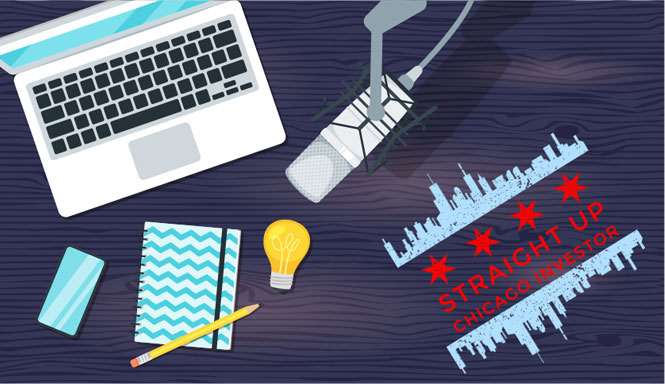 Chicagoland is an insanely competitive market, making constant deal flow one of the toughest challenges for investors across the city. As an investor, how successful would you be if you constantly had 80-100 off-market deals calling you each month asking you to make an offer? Through years of hard work, our guest, Blake McCreight, has created that exact infrastructure. Not only has Blake developed a constant funnel of deals, but he's doing so in a way where the prospects are inbound leads reaching out to him. Blake has built a scalable system that allows him to target specific areas around Chicagoland, and double-down on marketing efforts as necessary.
If you're serious about lead acquisition, raising private capital, and growing your business in Chicagoland, you won't want to miss Blake's insights. And please make sure to share this episode with other investors looking to increase their deal flow.
Timeline
Timeline:
Landlord tip 3:20
Guest Intro 5:15
What is your business focusing on today? 6:40
What's step 1 for finding off-market deals? 11:40
What areas do you like today? And have they changed over time? 14:10
What are some nuances of Dolton that someone needs to be aware of? 18:20
Why do you like the 100-200K property range? 21:15
At what point do you decide what strategy you use on a property? 23:20
Do you think it's worth it for new investors to get their real estate license? 29:50
How do you raise money to execute your strategies? 31:05
Wrap Up
What is your competitive advantage? 3:12
One piece of advice for someone looking to buy their first property in Chicago? 39:14
What do you do for fun? 39:45
What's a good self development tool you've been using? 40:00
Contact info? 42:10
One local network recommendation? 43:10
Guest Name: Blake McCreight
Guest Company: Express Property Solutions
Guest Link: https://www.expresspropertysolutions.com/
Other Links for show notes:
Village of Dolton permit site: https://vodolton.org/business-2/building-permits-inspections-license/
Deal Machine - Driving for Dollars app https://dealmachine.com/
LendingHome - https://www.lendinghome.com/
Chicago Broker Recommendation - https://frankmontrohomes.com/
Extreme Ownership Book - https://www.amazon.com/Extreme-Ownership-U-S-Navy-SEALs/dp/1250067057
Profit First Book - https://www.amazon.com/Profit-First-Transform-Cash-Eating-Money-Making-ebook/dp/B01HCGYTH4
Business Wars Podcast - https://wondery.com/shows/business-wars/
Blake's Cell - Text first - (847)212-1029
Blake's network recommendation - Vince Incopero https://www.reallawgroup.com/vincent-bio
Thanks for listening!