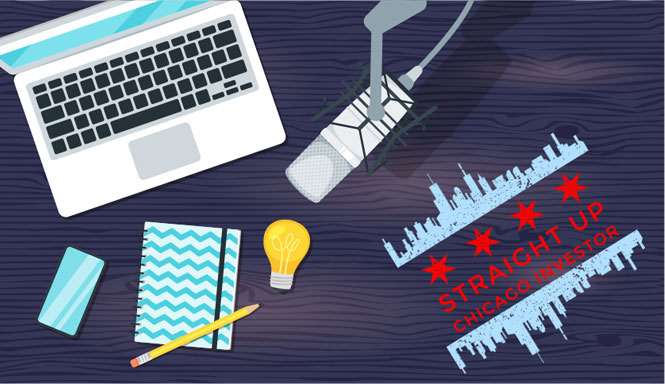 Return guest (Episode 15) John Casmon drops in to share golden nuggets on how he separates himself from the competition in this tight market!
John starts off by reminding us of his humble real estate beginnings which came via a house hack in the North Center neighborhood of Chicago. He explains how his flipping experience helped propel his growth despite facing adversity. John provides tips on how investors can create opportunities and separate themselves from their competition in this highly competitive environment Mr. Casmon shares practical advice on deal screening, approaching investors for syndication deals, and finding a mentor/coach!
If you enjoy today's episode, please leave us a review and share with someone who may also find value in this content!
03:09 House Provider Tip: Watch out for fraudulent rental applications!
05:44 Intro to our guest, John Casmon!
07:14 How does a newer investor get involved in multi-family real estate?
11:22 Why did John decide to get into flipping properties?
17:41 What experience did John gain flipping properties?
23:33 What motivated John to keep going after his struggles with flipping?
30:14 How can investors create deal opportunities in this limited supply market?
34:22 How can investors balance valuing properties based on current value compared to future value?
37:33 How do John and his team screen deals?
39:18 What is the difference between syndicating and joint-venturing a real estate deal?
42:31 What is it like to approach investors with a deal?
47:15 What's the best way to get connected with a mentor/coach?
49:39 What made John start his podcast and how has it helped his growth?
52:40 What is John's competitive advantage?
52:57 What is the one piece of advice for new investors looking to buy their first property in Chicago?
53:49 What do you do for fun?
54:02 Good book, podcast, or self development activity that you would recommend?
55:12 Local Network Recommendation?
55:50 How can the listeners learn more about you and provide value to you?
That's our show! Thanks for listening!

__________________________________________________

Guest Name: John Casmon
Guest Company: Casmon Capital
Guest Link: https://www.casmoncapitalcom/
Other Links for show notes:
Capital Impact Club (Coaching)