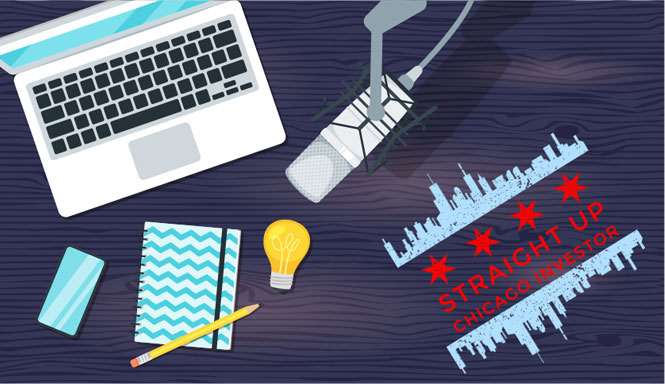 Ever wonder what goes into planning a multi-billion dollar equitable development and how those principles can be applied to your investing? Morgan Malone joins us to break down how this can be accomplished while maintaining the character of a neighborhood.
Morgan provides a history of the Bronzeville Lakefront Planned Development and a behind the scenes look into overcoming challenges associated with planning such a large scale development. Morgan explains the multiple parties involved in such a large development and how she successfully works across multiple stakeholders, and ensures the community needs are being met. Morgan provides a strong, fact-based stance on the quality of the Bronzeville neighborhood and speaks to the challenge of planning equitable development while preserving the community's character and history. She closes with jewels of wisdom on building relationships within your community rather than solely focusing on the transactional elements of investing!
If you enjoyed listening to today's episode, please leave us a 5 star review and share us with a friend!
05:06 House Provider Tip: Optimize floor plans when possible particularly if gut-rehabbing units!
07:10 Intro to our guest, Morgan Malone!
08:30 What is Morgan's background?
09:42 What is the background on the Bronzeville Lakefront Development project (former site of Michael Reese Hospital and Medical Center)?
13:43 What are the challenges of formulating and working with a team on large development projects?
16:13 How much direction did the City provide during the RFP process for the Bronzeville Lakefront project?
18:52 Was there any push back from the community on this planned development?
29:00 How did Morgan's team market such a large scale project to the community?
38:42 How would Morgan respond to someone questioning the quality of the Bronzeville neighborhood?
41:10 What have been the biggest unforeseen obstacles on this Bronzeville Lakefront project?
54:55 What is Morgan's competitive advantage?
55:34 What is the one piece of advice for new investors looking to buy their first property in Chicago?
56:29 What do you do for fun?
57:00 Good book, podcast, or self development activity that you would recommend?
57:46 Local Network Recommendation?
58:25 How can the listeners learn more about you and provide value to you?
That's our show! Thanks for listening!
Guest Name: Morgan Malone
Guest Company: Farpoint Development
Guest Link: https://www.farpointdev.com/
Other Links for show notes:
Bronzeville Lakefront Project (City Page)
Disco Demolition Night (Podcast Recommendation)