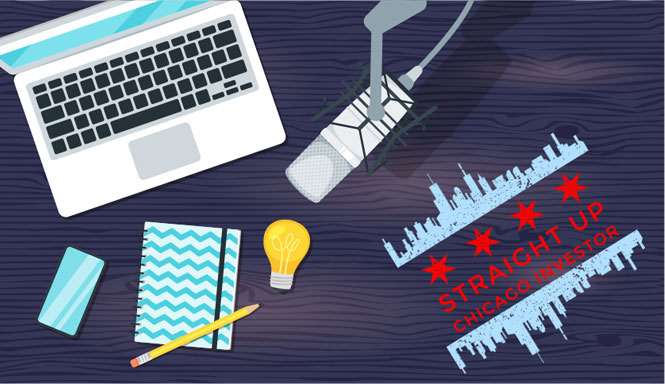 Nick Yassan, President of Rany Management, grew up in a family of real estate investors and has been instrumental to growing his company's real estate portfolio!
Nick begins by explaining how he was involved in real estate from an early age and the competitive advantage that it has given him. He shares what the 2008 housing crash was like and how that impacted his real estate investing. Nick jumps into his investing philosophy, particularly the quality of the finished project he provides and the neighborhoods he focuses on which include Albany Park, Lincoln Square, and Ravenswood. Building a strong team and leveraging technology to improve business operations are also topics addressed on this show! Nick closes by sharing his outlook on the 2023 real estate market and his plan to double the size of his portfolio in the coming years!
If you enjoy today's episode, please leave us a review and share with someone who may also find value in this content!
02:06 Housing Provider Tip: Take care of your brick buildings by tuckpointing and keeping up with maintenance!
04:05 Intro to our guest, Nick Yassan!
04:52 How did Nick get started in real estate?
08:09 Nick talks about the real estate market during the housing crash of 2008!
11:17 Nick provides insight on balancing paying down debt and cash flow!
14:25 What areas did Nick start investing in and how has he migrated?
16:49 Would Nick start investing in Albany Park in 2022/2023?
20:36 Nick discusses the process of acquiring and stabilizing a storefront!
27:52 How was Nick able to scale so quickly and what would he have done differently?
31:50 How has Nick incentivized his team to perform at a high level?
33:47 How has Nick leveraged technology and other resources to more efficiently run his business?
36:09 Nick talks about having opportunities in better neighborhoods after proving himself as a serious buyer.
42:58 Nick provides his outlook on the real estate market in 2023!
44:25 What does Nick see as his biggest challenge with growing his portfolio moving forward?
46:14 What is Nick's competitive advantage?
46:31 One piece of advice for new investors.
46:49 What do you do for fun?
47:11 Good book, podcast, or self development activity that you would recommend?
47:27 Local Network Recommendation?
49:33 How can the listeners learn more about you and provide value to you?
____________________________________________________________________

Guest Name: Nick Yassan
Guest Company: Rany Management
Guest Link: https://www.ranymanagement.com/
Other Links for show notes:
Chicago Real Estate Investor Meetups
Watch & Subscribe SUCI YouTube
Watch & Subscribe GCR&D YouTube
Looking For Responsive Property Management
Not Sure If You Should Sell or Rent Check Out Our Calculator
Download for Free Our House Hacking Calculator