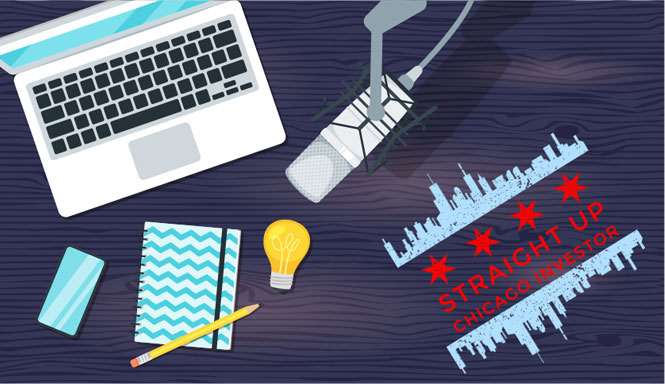 Matt Menna, Managing Principal of Sterling Bay, joins us to discuss Lincoln Yards; a 53-acre mixed-use community development along the North Branch of the Chicago River!
Matt kicks things off by talking about the history of the Lincoln Yards site and the process of acquiring that industrial land. He explains how Sterling Bay has been able to get input from all stakeholders on such a large scale development. Matt tells us how the 606 Trail will be positively impacted by this development and highlights the tremendous benefits that Lincoln Yards will bring to Chicago. He closes with powerful words on why Sterling Bay is bullish on Chicago and will continue development in our great city!
If you enjoy today's episode, please leave us a review and share with someone who may also find value in this content!
02:55 Housing Provider Tip: Have multiple exit strategies to mitigate risk on your next investment!
04:48 Intro to our guest, Matt Menna!
05:46 Matt gives the history of the Lincoln Yards location!
07:31 Matt explains the process of acquiring and aggregating the parcels!
10:15 How to get all stakeholders on the same page when planning a large scale development?
17:57 How has the community reacted to the planned Lincoln Yards development?
21:12 What is the 606 Trail and why is it relevant to Lincoln Yards?
27:15 Matt explains how it's been working with the City of Chicago!
32:06 How does the Fulton Market development relate to Lincoln Yards?
35:02 Did the pandemic cause any adjustments to be made during the planning of Lincoln Yards?
39:03 What benefits will Lincoln Yards bring to Chicago?
43:05 Why is Matt bullish on Chicago?
48:02 What is Matt's competitive advantage?
48:48 One piece of advice for new investors.
49:50 What do you do for fun?
50:15 Good book, podcast, or self development activity that you would recommend?
50:48 Local Network Recommendation?
51:52 How can the listeners learn more about you and provide value to you?
______________________________________________________________

Guest Name: Matt Menna
Guest Company: Sterling Bay
Guest Link: https://sterlingbay.com/
Other Links for show notes:
Devotion (Book Recommendation)