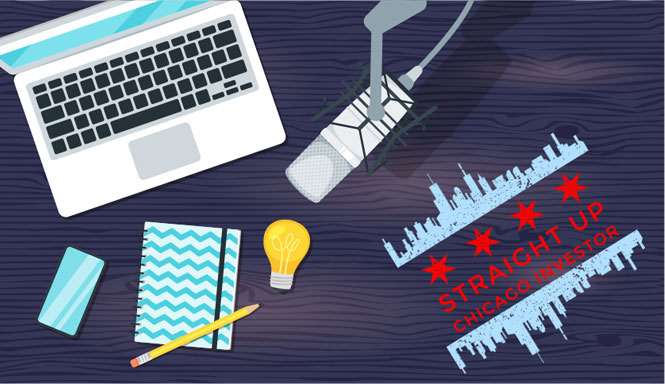 Today's episode provides great insights for anyone investing in Chicago, specifically for those unfamiliar with the area.
Author, coach, and entrepreneur Kathy Fettke has been featured on The Wall Street Journal, ABC, CNBC, NPR, MarketWatch, among other major media outlets. With over 50,000 members following her advice through her RealWealth Network educational platform, Kathy's team of investors have accumulated over $1 Billion in assets, with the majority of that number being out of state investments. Chicago is one of Kathy's main markets and she has seen firsthand the challenges that come with out of state investing in an area as diverse as Chicagoland.
Kathy walks through the Top 5 mistakes she sees out of state investors make and what steps you can take to proactively minimize these occurrences.
Take a listen, and please leave us a 5 star review if you like what you hear. Also, don't forget to check out our new Straight Up Chicago Investor Facebook group: https://www.facebook.com/groups/3265227216848263/
Show Notes:
1:36 - proactively getting the neighbors on your side
3:56 - Landlord tip of the week
6:06 - Intro
7:58 - How Kathy got started
8:43 - Kathy's life changing event leading to the drive for passive income
10:51 - Why Chicago, and how Kathy chooses a market
13:28 - Chicago as its own universe,
15:01 - How property taxes align to affordability
16:27 - Chicago pricing compared to 2007
18:21 - Mistake #5 - Not performing appropriate due diligence/understanding permits
19:54 - Issues with doing unpermitted work
22:37 - Mitake #4 - Not fully understanding the neighborhood
24:50 Mistake #3 - Not hiring the right property management for your model
28:34 - Mistake #2 - Not understanding property taxes and how they can adjust
29:56 - Contest your Illinois property taxes every year
32:27 - Mistake #1 - Not understanding Section 8 Housing
34:40 - Suburbs that provide higher Section 8 rents than market, and how to underwrite
35:21 - Section 8 voucher is inheritable
37:28 - Section 8 inspection and bedroom requirements
39:45 - Other things to look out for when evaluating turnkey companies
42:52 - Redflags for property management entities
45:05 - Real-life embezzlement example, and how to fight through it
Wrap-up:
What is your competitive advantage? 47:54
What is one piece of advice you'd give to a new investor? 51:37
What do you do for fun in Chicago? 52:42
What's a good self-development tool you would recommend? 53:40
Name one person in your professional network that you'd recommend as a quality resource? 54:28
How can we learn more about you? 54:47
That's our show, thank you so much for listening!