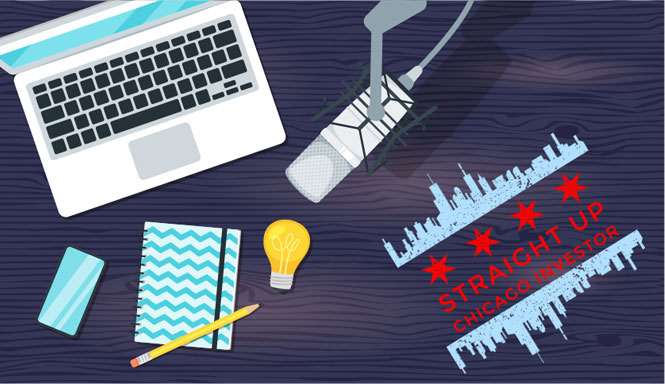 With nearly 30 years of experience as a broker, Frank Montro, the King of Chicagoland, shares his reflections on how the industry has changed from the early '80s to today. While touching on strategies his team uses to generate business, and cementing what it takes to succeed, Frank gives a compelling presentation that is certain to teach you something about winning in Chicago. Do NOT play with your money, work with an expert and learn to avoid the pitfalls of most new investors. It's what we're all about here at the Straight Up Chicago Investor.
Overview of real estate industry 5:00
Tax certificate sales. 18:50
Do you factor commercial financing into deal analysis? 21:15
Where do you see rates going? 23:30
Do you think about the pre 2008 high's as a benchmark? 31:00
What's the impact of people leaving Chicago? 33:30
Appraisal insights? 35:30
Steps to find off market deals? 39:45
What's your competitive advantage? 48:00
What is one piece of advice you'd give a new investor? 49:45
What do you do for fun? 52:55
Self development activity? 53:30
Local Network Recommendation? 57:00
How can we learn more about you? 58:00
That's our show! Thank you so much for listening and tune in next week!
---------------------------------------------------------------------------------------------
Connect with Mark and Tom: StraightUpChicagoInvestor.com
Email the Show: StraightUpChicagoInvestor@gmail.com
Guest Name: Frank Montro
Guest Company: Frank Montro Homes
Guest Link: https://frankmontrohomes.com/
Other Links for show notes:
Franks number - 708-307-0777
Chicago Deal Vault | Never miss an MLS property deal again and increase your productivity y 10,000%
Tony Robbins Podcast, Catch the Latest Podcast Here
The Devil in the White City: Murder, Magic, and Madness at the Fair That Changed America
Straight Up Chicago Investor Podcast: Expert Perspectives on Investing in Chicago Real Estate