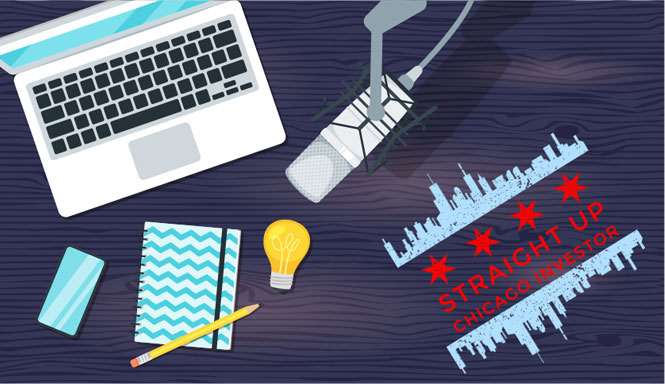 Lee Kiser is the co-founder of Kiser Group, a member of the Forbes Real Estate Council, and a wealth of knowledge in the Chicago market (and a local musician!). In today's episode, Lee provides his thoughts on how today's hot market differs from 2005, how institutional and private money has altered apartment investing in Chicago, and what neighborhoods are on the rise.
Lee dishes out advice on subtle value-add opportunities, steps to avoid to ensure a smooth operation, and how to show credibility when interacting with brokers.
Is there anyone else in your network that would also benefit from this free content? If so, don't be bashful about sharing :)
6:21 Intro
8:15 Overview of the Chicago Market
10:45 - Comparing today to 2005
13:03 - How has institutional capital altered Multi-Family investing in Chicago?
14:59 - In which Chicago neighborhoods are you seeing the most activity?
17:03 - Proformas on an asset-by-asset and neighborhood-by-neighborhood basis
19:57 - Not so obvious ways to add value to your building
28:08 - Navigating negative migration in Chicago
31:43 - As a buyer, how do I differentiate myself to "jump the line" with a broker?
37:21 - Why do investors fail in Multi-Family?
Wrap Up Questions
What is your competitive advantage 40:35
Once piece of advice to someone who has yet to buy their first property here in Chicago? 41:13
What do you do for fun? 42:43
Book, Podcasts, or Self Development recommendation? 43:22
Local network recommendation? 44:05
How can we learn more about you? 45:02
That's our show! Thanks so much for listening. Tune in next week.
If you want to make the most of your investment, connect with us at https://www.gcrealtyinc.com.
---------------------------------------------------------------------------------------------
Connect with Mark and Tom: StraightUpChicagoInvestor.com
Email the Show: StraightUpChicagoInvestor@gmail.com
Guest Name: Lee Kiser
Guest Company: Kiser Group
Guest Link: https://kisergroup.com/about-us/lee-kiser/
Other Links for show notes:
Exeter (Commercial) - http://www.exeter1031.com/
Lee Kiser - Forbes.com articles https://www.forbes.com/sites/forbesrealestatecouncil/people/leekiser/?sh=24854aa74228
6FM - only live one we could find :)
https://www.facebook.com/watch/?v=10154149007274937
Fetch Packaging
Stacy Young
https://www.preservationcompact.org/about-us/
Dean Huber
https://www.walkerdunlop.com/what-makes-us-different/bios/dean-huber/