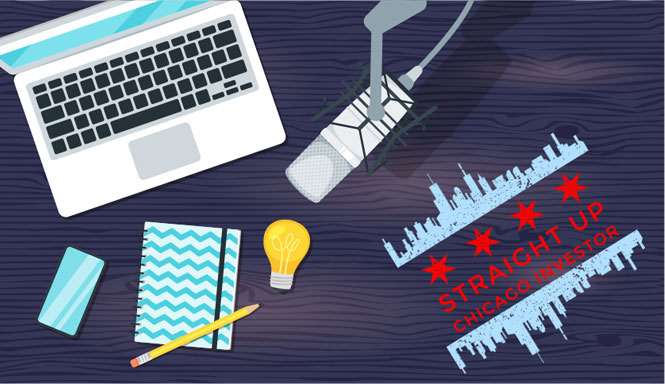 If you're interested in Chicago real estate investing as your primary or secondary career, it may be tempting to get a real estate broker's license and start selling property right away. But what are the pros and cons of getting licensed, and what does it take to get licensed?
Real estate is a great way to make money and build wealth, but to do it right you need to understand the rules and regulations that govern the industry. A real estate broker's license is required in most states, and while it may seem daunting, there are several advantages to obtaining one. In this article, we'll cover the pros and cons of getting a real estate broker's license and the requirements to become a licensed broker.
A real estate broker's license gives you the authority to act as an intermediary between buyers and sellers, negotiate deals, and manage rental properties. It also opens up more job opportunities and enables you to work independently. On the downside, getting your license requires time and effort, and it's not always easy to find the right resources to help you pass the licensing exam.
If you're considering becoming a real estate broker, it's important to weigh the pros and cons before taking the plunge. Below, we'll take a look at the benefits of getting a real estate broker's license, as well as the requirements for getting one.
What Are The Pros of Getting a Real Estate Broker's License
If you are considering getting a real estate broker's license, there are many potential benefits. Becoming a real estate broker offers numerous opportunities to become an independent business owner and build your own successful real estate career. Here are some of the pros of getting a real estate broker's license:
You will have more control over your hours, you can be open 24/7.

You'll be able to work with investors who need advice on how best to invest their money. And if you do this successfully for them, they'll probably refer other clients to you.

It will be easier for people in other states or countries that don't know how our local market works to ask for help from someone who does know what they're doing (you).

You may get more referrals from agents because it is easier for agents who already know and trust one another (and especially if they share a brokerage) because they may not want to refer their clients out but would feel comfortable referring those same clients back into their office where the buyer can buy or sell with them through their company.

There are many careers or positions that you can have access to that require their employees to be licensed which will give you that advantage. There are many different ways to make money in real estate in various sectors of the industry so having a license can help you get a job over others that do not have a license.
What Are The Cons of Getting a Real Estate Broker's License
Here, we will discuss the cons of getting a real estate broker's license. I hate to use the word cons, but this is the list of obstacles or challenges you might have.
One of the biggest drawbacks to getting a broker's license is that it can be time-consuming and costly. Before you can become a real estate broker, you must first meet certain educational requirements, including taking courses in real estate law and principles, as well as passing a state licensing exam. Additionally, you must complete continuing education each year to stay current on the latest trends in the industry.

Furthermore, having a real estate broker's license doesn't guarantee that you'll make more money. While having the license may give you access to exclusive deals or commissions, it doesn't necessarily equate to higher earnings.

Moreover, brokers have more responsibilities than everyday owners of real estate. There is a lot of disclosure and definitely a push to be held to a higher standard. I am not saying that is hard to do but some people just do not want to have that much focus on themselves.
Ultimately, the decision to become a real estate broker is one that should not be taken lightly. While there are certainly benefits, such as the potential for increased income and exclusive deals, there are also some downsides to consider. Be sure to weigh your options before deciding if a broker's license is right for you.
What requirements must I meet to be a Licensed Illinois Real Estate broker in Illinois?
Be at least 18 years old

Have graduated from high school or obtained a GED

Be of good moral character (no felony convictions, no delinquent child support, no delinquent state income tax or delinquent student loan payments)

Complete a state-approved 75-hour Real Estate Broker Pre-License course package with 60 hours classroom or an equivalent home study course and 15 hours of mandatory classroom instruction. 45 hours of post-license education is also required

Pass the written state license exam
Becoming a real estate broker can be an incredibly rewarding experience and career path. However, it's important to understand the steps you need to take before you can get your license.
In order to become a licensed real estate broker, you must:
Meet the education requirements of your state. Most states require applicants to have completed at least 60 semester hours of college credit with 12 of those in real estate related classes. You may also need to pass an exam that tests your knowledge of local and national real estate laws.

Meet the experience requirements of your state. In most cases, applicants need to have been working in the industry for at least two years. You may need to provide documentation such as contracts or pay stubs from those two years in order to prove you meet this requirement.

Have sufficient funds to cover the fees associated with getting your license. These fees usually include a background check, licensing fees, and an examination fee.

Submit a detailed application. This application should include your work history, education background, criminal background check, references, and any other information your state requires.
By following these steps, you can get yourself on the path to becoming a licensed real estate broker. It's important to remember that each state has its own set of rules and regulations, so make sure to research the specifics of the licensing process in your area before getting started. We encourage you to reach out to our friends at Your House Real Estate Academy for more information or to see their in person or remote class schedule. Good luck!
Chicago Investor Resources Shared
Get your FREE copy of: Top 10 Mistakes Investors Make When Working With Lenders
Extra Hacks & Tricks from Expert Investors? Join Our Facebook Group!
Missed something? Subscribe to our Youtube Channel!
LISTEN to our Podcast on iTunes | Spotify | Stitcher | TuneIn Radio
Need A Responsive Property Manager? We've got you covered!