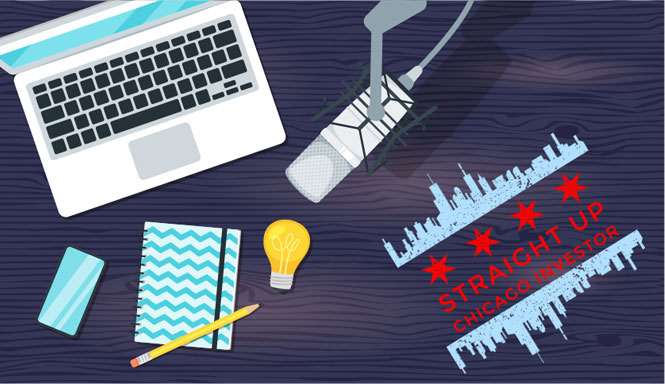 RJ Deleon is all things real estate, as he wears the hats of a contractor, investor, and mentor. In today's show we focus almost exclusively on RJ's experience as a GC and how investors can best partner with contractors.
RJ covers some of the most frequently asked questions investors have for GCs and how he handles different requests from investors. He showcases how his personal investing experience is a huge value-add to his clients and explains how to approach, vet, and manage contractors. Throughout the episode, RJ drops numerous jewels of wisdom on building quality relationships with contractors so that you can successfully take down your next rehab!
If you enjoy today's episode, please leave us a review and share with someone who may also find value in this content! Also check out RJ's previous episode with his wife Nicky - https://www.straightupchicagoinvestor.com/podcast/episode-43-househacking-scaling-and-large-multifamily-deals-with-one-of-chicagos-best-power-couples
03:10 House Provider Tip: Be more specific in texts/emails to avoid miscommunication!
05:07 Intro to our guest, RJ DeLeon!
06:09 What is the one thing that contractors get asked most frequently?
08:30 What is RJ's strategy when estimating a construction job?
10:14 How does RJ consult investors on their construction scopes to get the best ROI?
13:28 How is RJ marketing his consulting services?
16:25 How does RJ handle requests to walk properties?
19:14 How can an investor most-effectively approach a contractor when requesting services?
23:26 What questions should an investor ask contractors to vet them?
31:07 How can an investor effectively keep tabs on a project to ensure progress is being made?
34:55 How can draw schedules be set up to protect both the investor and the contractor?
40:45 What is a mechanics lien?
42:40 How is RJ tracking scopes, schedules, and other elements of the project?
44:59 What is RJ's competitive advantage?
45:50 One piece of advice for new investors.
46:47 What do you do for fun?
47:35 Good book, podcast, or self development activity that you would recommend?
48:36 Local Network Recommendation?
49:35 How can the listeners learn more about you and provide value to you?
That's our show! Thanks for listening!
__________________________________________________________
Guest Name: RJ DeLeon
Guest Company: EJC Partners
Guest Link: https://ejcpartners.com/#about
Other Links for show notes:
Brie Schmidt (Network Referral)
Jason Wagner (Network Referral)