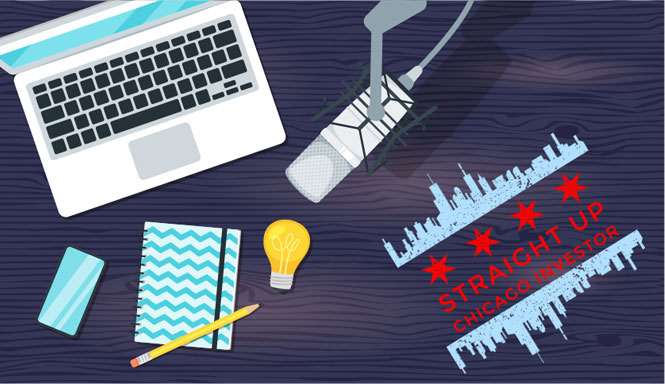 Today's Investment story comes from an anonymous investor on the Northside of Chicago. For the purposes of our story, I'll call our investor John.
Pre-close
John has been a Chicago investor for multiple decades and has learned many lessons along the way. This experience is one of those lessons, and it happened on just his 2nd tenant ever.
Execution
When John first advertised and showed the unit to prospective tenants, one couple in particular talked extensively about how they wanted to live there for a long time. It was a recently painted, brand-new apartment. Once they actually signed the lease, the tenants asked if they could paint the kitchen red. John, a new landlord at the time, figured this couldn't be the worst thing in the world, as long as it made the tenants happy. Unfortunately, the tenants didn't cover everything while they were painting. As one would expect, this led to red paint spots on the fridge and throughout the kitchen.
Naturally (after talking so much about how long they would live there), just two months after they moved in, one of the tenants got a job in Denver. Apparently he met a businessman on a plane who convinced him to join a startup company out west.
After working out an agreement to find a subletter, John and the tenants worked to separately resolve the early lease termination. John was actually obligated (by law) to help the tenants find a subletter, as it is both parties' responsibility to find a replacement tenant. It took him about a month to find new tenants, after which John decided to simply let them off their lease and start a new one.
John then had to repaint the kitchen and remove paint drips on the countertops, all appliances, the floor, the radiators, etc., clean the apartment, and repair move-in/move-out damage. Afterward, he didn't give the tenants their security deposit back. Interestingly, they had the nerve to complain after not receiving the security deposit. Fortunately, it was eventually resolved, and all parties went their own ways.
Final Result
Despite the simplicity of this story, I think it is extremely powerful in that it is a scenario that many long-time landlords will find themselves in at some point. Things always seem so stressful when they are happening, and it is helpful to know that others have been there before you. I encourage a thorough review of the "Lessons Learned", as John has many of them over his 20+ years as a Chicago investor.
Lessons Learned
Until you know a tenant, it is often best to assume stricter rules and adopt a standard answer of no to extra tenant requests. This goes for anything from painting a room to hanging a TV.
Speaking of hanging TVs - John allows tenants to do so, as long as they understand that the cost of labor and materials to fix large holes is coming out of their pocket.
Instead of doing a checklist move-in / move-out report, simply take photos of the unit when the tenant moves in. Email them those photos and give them a week to respond if they disagree with anything in the photos. This solves the issue of tenants never filling out the paper checklist reports, and subsequently leaving you on the hook if something is broken during their tenancy.
One change in landlording that John has become aware of over the years is that everything is now on over text rather than in writing or in person. Additionally, he has noticed a change towards people preferring in-unit washers and dryers, rather than those in a basement, or none at all.
Shout Outs
As a tid-bit of information, John used the Chicago Reader to advertise the rental described in this story. It's amazing how things have changed since the 1990s.