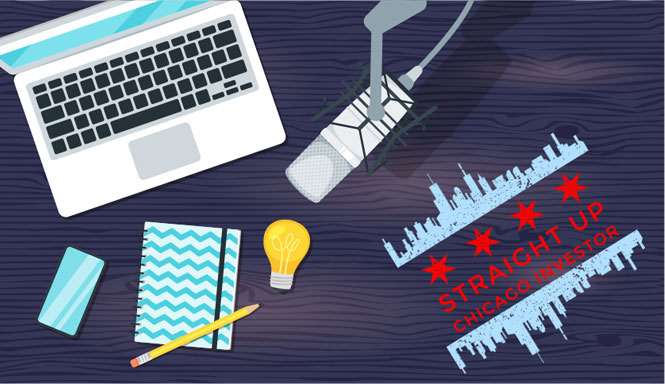 Today's Investment story comes from Mike Kehoe
Mike's Bio - A born entrepreneur, he most recently exited a SAAS payment company he founded in the FinTec space. From there he began to dip his toes into real estate investing, and now is full time. He's combined his passion for real estate with his expertise in growing businesses to found VentureStack. Mike leads business strategy and pushes the boundaries of "conventional" thinking in the real estate industry. He lives in Chicago, but his company invests in growing markets within North Carolina.
Pre-close
Mike's real estate journey began after he successfully sold a fintech company and was looking to invest the proceeds from this sale. Mike found what he thought was a mentor who had multiple real estate deals going on. However, this mentor turned out to be a scam artist. Mike and this man formed an LLC and partnered on a few deals using a hard money line for the majority of funds and Mike personally fronting the down payment and whatever other costs that were not covered by the hard money line. The partners did several deals together, but not every deal was profitable. Then they gained some momentum and finalized a successful flip which led to our troubled property.
The property was a 4 unit in Pilsen with an adjacent vacant lot. The original plan was to get the two lots legally zoned for an 8 unit building. Mike's partner felt strongly that there would be a ton of demand from developers to pay north of 700k if the lots were zoned for 8-units.
Execution
They closed on the 4 unit and lot in June 2019 for 324k, inclusive of a 10,000 assignment fee to the wholesaler. They took the deal down with a hard money line and Mike's job was to provide the additional 100,000 needed to close, and then be hands-off. Mike brought in another investor to front the 100,000 for 10%. Without Mike's knowledge, his partner then agreed to pay the investor 15% on the 100,000 investment.
Mike's troubles started when the Alderman changed right when they bought the property. The new alderman didn't even establish a new zoning committee until September. So not only did they not get to apply until September, but there was now a huge backlog of similar projects. Mike and his partner didn't get in front of zoning until Jan 2020 - six months, six hard money line payments, and six private investor payments at 15% later.
After finally getting in front of zoning, it was determined that they had to redraw their plans due to the facade. At this point they decided to just put it on the market and avoid/cut their losses. Mike's partner's son is a realtor, so they used him to sell the building.
It was at this point that Mike realized his partner's life was a mess. Mike found this out when he received a foreclosure notice from the hard money line. Mike's partner had not been paying the mortgage for the entire 7 months it had been opened! Through some digging, Mike learned that his partner had many other investors and was basically taking money from one deal to pay the previous deal. This partner was well in the whole with a lot of people. The partner now goes AWOL (and to this day Mike has still not heard from him), and Mike is left to solve this issue when he hasn't really been involved since the closing. In fact, he doesn't even have keys to the building.
Mike felt the only way to salvage this was to continue to include his "mentor's" son as the realtor, as the son could be the liaison to the dad to communicate and sign off on the LLC. Mike is now also in communication with the 100k Investor who is rightfully antsy and freaking out.
Mike goes to the building and sees someone is living in the top unit (it was supposed to be left vacant). Mike called the son multiple times. The son tells Mike "yea my dad had a tenant move in." The whole time the dad/partner was collecting rent and pocketing it without telling Mike nor paying the mortgage.
Mike left a note for the tenant, the tenant calls back and bluntly tells Mike they won't move. She then says it would take $7,000 to get her out. Oh, and the girl across the hall would also wants $7,000. What?!?!? This is the first time Mike heard of the second tenant. Even better, the second tenant had 5 kids living there.
They finally negotiate to get both tenants out for a total of $3,000. Mike also left a note informing both tenants that he's selling off to his partner "Tim." Mike got a burner to be "Tim's" number to keep an arm's length between him and the tenants.
Mike goes to the bottom unit to show later that date and finds yet more squatters in the bottom 3rd unit. And these guys are much scarier than the other two squatters. It turns out the original squatter had basically set herself up as the landlord and was collecting rent. So first Mike's partner was stealing rent money, now that tenant is ironically pulling the same scheme. She agrees that everyone will be out for $6,000.
She then goes radio silent. Mike does some detective work, looks up Cook County Jail Records, and the original squatter is not communicating because she is in jail for a domestic dispute that happened at the property.
She finally gets out of jail a few weeks later and begins communication with Mike. They arrive at a deal and the big day arrives to make the cash for keys transaction. Mike shows up and the scary dudes in the 3rd unit absolutely refuse to leave. The original squatter is going nuts on them as she realizes she won't get paid unless they leave. This situation escalates which leads to Mike calling the cops.
The next day Mike tries negotiating cash for keys directly with the 3rd unit squatter. They were less than receptive to say the least, as their text back to his burner was "we'll kill anyone who comes back and we're fine burning this place down."
They then come around and agree they'll be out for $6,000. Mike's cash for keys total is now up to $12,000 (3k, 3k, and 6k). Mike arranged for each squatter to meet him at Chase as he didn't want to bring a cashier's check or cash to the property. The transactions surprisingly go down without a hitch and Mike secures the building. However, one guy from the 3rd unit keeps breaking back in, one time he even dug a massive hole to crawl into the unit. After several attempts the premise was secured with DAWGS and the squatter moves on to find an easier property.
Final Result
While all this is happening Mike is still receiving foreclosure letters. Mike had fortunately made his lender a Squarespace website several months before this transaction and he believes that this action, along with empathy for how the partner put him in this situation, were the only reasons the lender bought him time to make a deal happen. The lesson here is to make good friends with your lender.
Throughout the whole time Mike had thoughts about letting it foreclose, and doing a promissory note to work to pay off the 100k over however many years it took him to get the money. He was constantly in contact with the private lender throughout the process and ensured the private lender he would be made whole on his 100k one way or another. Mike didn't want to quit and knew he could figure this thing out. Now he was nearing the evasive finish line.
After many sleepless nights, the property finally sold for 383k in Feb of 2021, twenty months after the original purchase. Although it sold for 60k more than the original purchase (Pilsen appreciation baby), Mike lost 20k after paying back 100% of the money his investor originally put in, due to the holding costs and cash for keys.
More importantly, the roller coaster was over and Mike was not only relieved but proud that he persevered through all the obstacles. This didn't go unnoticed by the private investor who told Mike after seeing what he went through to ensure he got his 100k back, that he'd be an investor for life.
Lessons Learned:
Partnerships are like marriages and you need to perform your appropriate due diligence before running into one. Ask for references, tax returns, invoices...etc. Don't be scared to ask to dive deep into a job. You are doing this to protect yourself.

Along the same lines, take notice of subtle red flags. Mike's partner had twenty active projects, which Mike thought was impressive. However, in retrospect, no one-man-show can handle that type of workload. There were papers everywhere in his office, and even though Mike was a novice, he saw early on that his partner couldn't answer simple questions about returns, holding costs...etc.

It's serious business taking someone else's money. If you are the reason someone is investing in a deal, you better be active and ensure success. Also when working with investors, silence is worse than delivering bad news.

Take a stoic philosophy. There's a way, you just need to figure it out. Don't throw your hands up in the air as you are stronger than the obstacles in front of you
Shout-outs:
Rick Von Der Sitte - North Point Lending - https://www.mortgagechicago.com/rvondersitt1/
How to best contact Mike
Looking for a Property Manager? Schedule a call today or visit our website for more information.
Get your FREE copy of: Top 10 Mistakes Investors Make When Working With Lenders
Extra Hacks & Tricks from Expert Investors? Join Our Facebook Group!
Missed something? Subscribe to our Youtube Channel!
LISTEN to our Podcast on iTunes | Spotify | Stitcher | TuneIn Radio
Need A Responsive Property Manager? We've got you covered!