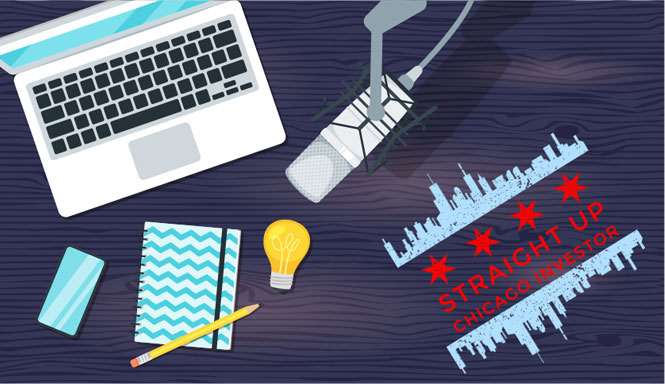 Today's Investment story comes from Luke Blahnik. Luke has lived in Chicago since 2006 and offers extensive expertise in strategic acquisition, rehabilitation and a knack for obtaining off market properties. Luke has a substantial background in assisting clients find the best real estate investments, rehabs, and value-add projects.
Before moving over to @properties, Luke started Blahnik Properties, a full service residential brokerage in 2009. Here he focused on acquiring properties through distressed channels such as auctions, bank owned properties, and short sales. He led the acquisition and rehab of dozens of properties, and is a licensed General Contractor as well.
Luke's most recent project is Avondale Bowl, an 8-lane vintage bowling alley in the Avondale neighborhood of Chicago, which he restored and opened in 2020. When Luke isn't out scouting for new investment projects, he and his wife enjoy checking out new restaurants with their son in Logan Square, which is the neighborhood they call home.
Pre-close
Three years ago, on the 2600 block of Augusta Blvd. in Ukranian Village, Luke located a 5-unit, bank-owned property which was listed on the MLS by a local broker.
Within hours of being listed, Luke visited it and noted that 4 of the 5 units were occupied. The property was in terrible condition, and difficult to access due to the units being occupied and the response time of the listing broker. He had to call the listing broker numerous just to see the vacant unit, and not all the tenants were allowing showings. Regardless of these facts, the property was a great deal based on the listing price and the number of units.
In order to be as competitive as possible, Luke informed the listing broker that he would forgo his commission. As a result, the selling broker was helpful in quickly presenting Luke's offer to the seller and getting an accepted offer. This strategy isn't always effective, but there are times when it can be advantageous.
Luke financed the deal using cash from an investor. His offer contained no inspection or mortgage contingency, and included a quick closing date, which helped make his offer more appealing to both the seller and the seller's agent. By acting so quickly, he was able to avoid a "highest and best" situation from the seller.
The plan going into the deal was to buy it with cash, use a construction loan for the renovation, and then refinance at the end of the project. He had done deals like this in the past, but never above four units.
Execution
Luke is a licenced GC, and his partner is the project manager. Luke mentioned that he and his business partner like to keep everything in place in the house that they can. If they can't, they get creative with the layouts and completely open things up.
As they began, the projectly quickly ran into cost overruns on framing and structural items. To secure the property, they had to re-dig the foundation, which consisted of a cast-iron underground. They also had to add fire protection and insulation between floors. Beyond the foundation work, they also had to spend more than they had anticipated for tuckpointing, as the roof was larger than expected.
An additional issue they dealt with was the tenants. When they finally made contact with them, they found out that one of the tenants thought that someone else (who wasn't Luke) was the property owner, and had a lease with this other "owner". Interestingly, Luke found out that this other "owner" was actually a tenant who signed a falsified lease with the previous legitimate owner, and then re-leased the property to other people. Eventually, Luke had to pay two people to empty the unit - the tenant who lived there, and the fraudulent landlord who leased the unit to that tenant. Interestingly, the pretend landlord was ready to go to court, and was very professional about the ordeal.
As the project progressed, Luke realized it was definitely going to take longer than expected. Thankfully, they did not enter into a high-interest loan, so there was no "ticking clock" for them to finish the renovation. The plan was to finish the property in the Summer so they could rent it out during the rent season, but the rehab didn't finish until the Fall/Winter season. This often requires 9-month or 18-month leases to ensure that the lease ends during the Summer months, when units are more easily rentable.
Final Result
In the end, the properties outperformed what was expected in terms of rents. They received $1,950 per unit, and were expecting only about $1,600. Given that they were 2 bed, 1 bath units, this was quite a surprise. This again goes to show the power of sticking with difficult investments, and how forgiving real estate can be.
Lessons Learned
Some of the most difficult properties to gain access to are often the best deals because there is a large barrier for other investors.
When buying 100 year-old buildings and rehabbing them, the scope will often slip away from your original plan. Expect to have a large contingency for gut rehabs on old buildings in Chicago.
If you are gutting a property, it helps to do things to a high level of quality and include items for preventative maintenance to avoid having to continually do maintenance afterward.
Be generous on the construction budget in order to give yourself room for unexpected items. It's very difficult to increase the budget after the loan has been approved so try to anticipate any unexpected expenses and allow a healthy contingency.
If you have a vacancy on a property, you can appeal your taxes noting that your property was vacant for part of the year.
Shout Outs
How to best contact Luke
Looking for a Property Manager? Schedule a call today or visit our website for more information.
Get your FREE copy of: Top 10 Mistakes Investors Make When Working With Lenders
Extra Hacks & Tricks from Expert Investors? Join Our Facebook Group!
Missed something? Subscribe to our Youtube Channel!
LISTEN to our Podcast on iTunes | Spotify | Stitcher | TuneIn Radio
Need A Responsive Property Manager? We've got you covered!