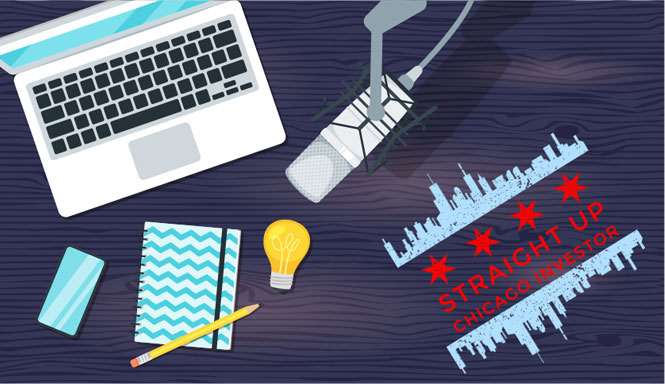 Today's Investment story comes from Kris and Angela Toribio. Angela works full-time as the Assistant Director of a 164-unit senior living community. Kris recently earned his doctorate degree in August 2020 and works full-time as a Certified Registered Nurse Anesthetist. While still in school, he co-founded Windy City REI - The Chicagoland Affiliate of the Nationwide GOB Network of Apartment Investors.
Pre-close
This particular story is about Kris and Angela's first ever real estate deal that closed in January 2020. Their learning process started in 2017, where they began by reading BiggerPockets books, listening to podcasts, and networking with others who were investing in real estate. They both got married in June 2019 and at the time, they were living rent-free with their parents. They wanted to move out into a place they can call their own, while continuing to have little to no housing expense while Kris was still a full-time grad student. Like many other investors, they ultimately decided that their first real estate purchase would be a househack.
The goal was a 2-4 unit property secured with FHA financing, with a preapproval amount of up to $500k on the northside of Chicago. They had specific neighborhoods in mind and diligently looked for a place they could call home (and an investment property). They got pre-approved by a lender, and went about setting their criteria for what they wanted to buy.
After touring several buildings that met the metrics they were looking for, they had an offer accepted on a 3-unit building in Irving Park in November 2019. The purchase price was $375k, and they were able to purchase it with a 3.5% down FHA loan. Based on feedback from their broker, Kris and Angela went into the deal expecting to spend around $80k on repairs, and estimated a $600k appraisal after they were done. The goal was to combine two powerful strategies: Househacking and the BRRRR method, as it would minimize their housing expense, add to their net worth through forced appreciation, and allow them to recycle their capital for the next deal.
Execution
On the day of closing, the seller introduced Kris and Angela to the tenants. With the amount of work that needed to be done and the fact that the tenants were paying less than half of market rents, it was clear that they would have to vacate the entire property. Kris and Angela gave the tenants a 60-day notice, but incentivized them with the option of getting the current month's rent back if they moved within 30 days. To further help the tenants with any moving costs, they gave the tenants their security deposit up front, since any damages to the property were going to be addressed during the rehab anyways. This approach was well-received by all the tenants and made for an overall good experience, resulting in all but one moving out within 30 days.
However, the one remaining occupant was the brother of one of the tenants and was not on the original rent roll. He asked to stay there for a week while he found another place to rent. The occupant worked in construction, and offered to help demo the garden unit of the property in exchange for letting him stay. To accommodate the tenant, Kris and Angela had him take down the drop ceiling for his remaining time there. However, one week soon became one month, with constant excuses of not being able to find a place to stay. With just a week left before the contractors were supposed to start, it came to the point where they offered to pay for a motel so that the tenant could vacate and avoid living in a construction zone.
The tenant's stubbornness quickly made sense when he finally admitted that he was on house arrest, and revealed the ankle monitor that he had to wear to ensure he didn't leave the property at night. Apparently, a "minor misdemeanor" left him with no choice but to stay at the property because the ankle monitor was registered to the address, and he didn't know what to do to get out of the situation without ending up in jail. To help resolve the situation, Kris and Angela worked at helping the tenant get ahold of his parole officer and initiate the process to change the tenant's address. Once this process was completed, the tenant found a new place and was able to vacate the building soon after.
When they first estimated the rehab costs, Kris and Angela didn't even get a quote for the garden unit, as they wanted to put in sweat equity to educate themselves about construction. Kris spent time demoing all the walls, the old flooring, and cabinets. However, mid-way through the rehab, they realized that the amount and complexity of the work was no longer worth the cost savings due to the time it would take to do it themselves. They eventually had their contractor complete the rest of the work, increasing the overall rehab costs. Additionally, they underestimated the carrying costs associated with the rehab, as well as the overall rehab timeline. What was supposed to take 3 months ended up taking 6 months for all the work to be completed.
Mind you, Kris was a full-time student at the time without a regular form of income, so they funded the majority of the rehab with a combination of 0% interest credit cards, a 401k loan, and personal lines of credit. While their good credit scores gave them access to more capital, this quickly changed as their total credit utilization dropped their credit score by over 100 points. This prevented them from completing their refinance even after the rehab was finished, since they could no longer qualify for the expected interest rate.
Luckily by this time, it was December 2020 and Kris had graduated, passed his licensing exam, and started work at his new job. He spent the entirety of his first few paychecks paying down the rehab debt to the point where his credit score qualified for the best interest rate. In May 2021, 16 months after closing, they were finally able to refinance out of the original loan, get nearly all of their capital back, and remove Angela as a co-borrower.
Final Result
In the end, the rehab costs totaled $132k, and holding costs were $18k - which brings the all-in costs (including the purchase price) to $525k. Thankfully, the property was recently reappraised for $695K, and they were able to cash out nearly all of their invested capital.
Here is the breakdown of the entire deal:
Purchase Price: $375,000 using 3.5% down FHA financing
Rehab: $132,000
Carrying costs: $18,000
Total Rehab cost: $150,000
All-in: $525,000
ARV appraisal: $695,000
New Loan (75% LTV): $521,250
Old loan payoff: $365,000
Cash-out after $3K in closing costs: $156,250
Cash invested: $3750
Forced equity: $170,000
Cash Flow: $1140/month
Annualized Cashflow: $13,680
Cash on Cash return: 365%
Kris and Angela's next step is to open up a HELOC to leverage additional capital for their next deal, as well as scale up into the commercial multifamily space.
Lessons Learned
It is highly recommended to get an estimate from a contractor (not a real estate agent) prior to closing on a property that needs a large rehab, especially if you are a newer investor and it is an old property
Treating tenants like real human beings is incredibly important for your relationship with them, as well as for getting them to work with you on things like a relocation
Be sure to investigate the impact of using 0% interest credit cards and lines of credit on your credit score - The drop in credit score delayed their refinance an additional 5 months and luckily, interest rates stayed low
Even if you're thinking of doing some rehab work yourself, it is still prudent to get a contractor estimate beforehand to see how much money you'd actually save from the sweat equity
Double your expected rehab time and factor in contingencies to account for surprises
Don't be afraid to take action! Even if you don't get all your money back on a cash-out refinance, you're still left with a property where your tenants are paying the mortgage, you are increasing your net worth through equity, and more importantly, you are getting valuable experience to carry on to future deals.
Shout Outs
Mark Ainley at GC Realty & Development
BiggerPockets
Jim Biggs with the GOB network
Alex Ferraro and April Pangilinan with Windy City REI
How to best contact Kris
Facebook Page: https://www.facebook.com/groups/windycityrei
Meetup: https://www.meetup.com/windy-city-rei/
Greystone Collaborative (coming soon): http://www.gscollab.com
BiggerPockets: https://www.biggerpockets.com/users/KristopherT3
Email: kris@gscollab.com, angela@gscollab.com
LinkedIn: https://www.linkedin.com/in/kristopher-toribio-dnp-crna-866b00103, https://www.linkedin.com/in/angela-toribio-ctrs-160254191/