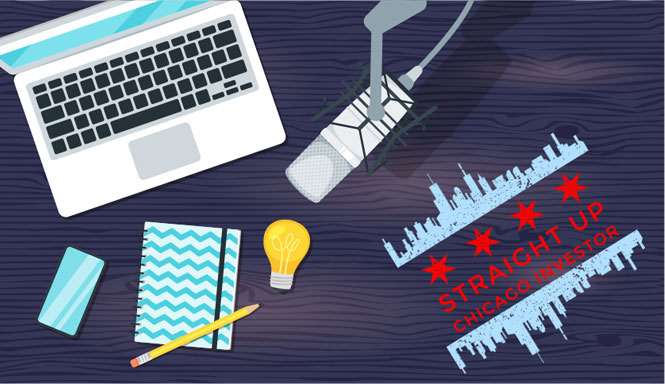 Today's Investment story comes from Chris Tan.
Chris and Priscilla began their investment journey as accidental landlords, while both having full time jobs. They are buy and hold investors, focusing on single family houses in Dupage County, and have done flips, RTO and joint ventures in the Chicagoland area.
Chris co-hosts the Dupage County Real Estate Meetup, with Michael Barbari in Downers Grove, helping other investors to network and learn.
He is also the Sales and Operations Manager for Pentwater Cabinetry in Lombard. They sell quality competitive priced wood shaker style wood cabinets to contractors, builders and investors in the Chicagoland area.
Pre-close
Chris found this deal through a Sheriff's auction in Aurora. Since he works a full-time job during the day, he actually relied on a wholesaler/realtor who specialized in properties of this type, and who he paid a flat fee of $4,500 to source and investigate the property. Chris had bought properties from this realtor before, and was on his prospective buyers list several years prior to that, so he was relatively confident that they could close if provided the right opportunity. The realtor sends out properties in advance, and does all of the required due diligence. Given that he wasn't sure of the condition of the property, Chris had multiple exit strategies; however, his main plan was to hold it as a rental. The property was ultimately sold through the wholesaler agent to Chris through a double closing.
Chris was drawn to the area because it had the benefit of newer construction and the strong school districts of Oswego; however, this upside was potentially negated by the big risk of acquiring an auctioned property. He ultimately pulled the trigger and purchased the property, financed by a Home Equity Line of Credit (HELOC). Since he was not allowed to see inside the property, he had no sense of the work required to get the property in a rent-ready condition. As one can imagine, situations of this type often lead to many surprises -- Chris's situation was no exception.
Execution
The first surprise happened shortly after the purchase. When Chris obtained possession of the house, he discovered that it was actually occupied by the previous tenant. His approach was to not abruptly force the tenant to leave, but to rather make a point to talk to the occupants and understand the situation they were in. Ironically, Chris also had to ask the tenant whether they would let him go in and see the property in person for the first time. Given the eviction sign in the front of the property, along with other glaring signals, the tenant residing in the house knew that something wasn't right and decided not to pay rent. Even with the confusion, the tenant's family did not want to leave since they had kids in the school district. This situation was especially tricky given that the tenant was not the homeowner on paper, and therefore could not be evicted by the sheriff.
Using some creativity and with the support of an attorney, Chris brokered a lease-to-own contract with the tenant. This gave the tenant the option to pay a slightly higher rent, but to have the option to eventually own the property themselves after a specified period of time. On top of this, Chris found out that Aurora required a rental license and various inspections. Leveraging the occupied property even further, Chris allowed the tenant to remain at a below-market rent as long as they were there for the house inspections, saving Chris the time and trouble of attending the inspections himself.
Final Result
The tenant ultimately purchased the property at 190k. Given that Chris was all-in on the property at ~$145k with fees, Chris made out with a nice profit of about 45k. Since he currently has 14 doors under his belt, and has been enjoying his full-time entrepreneurial career path, Chris isn't in a rush to purchase more properties. However, he is always open to new opportunities after gaining experience from deals like this one.
Lessons Learned
If you're going into an auction or Sheriff's Sale, it is essential to understand the entire process. Since the risk is inherently very high, you will want to reduce the unknown variables as much as possible. Talk to other investors who have done it before. You don't need to know everything right away, but you do need to understand each step. Don't be afraid to pull the trigger if the numbers work.

If you're participating in a Sheriff's Sale or auction where you can't see inside the property, at least knock on the door to see if it's occupied or drive by at night. (Disclaimer: It may be illegal to contact the current occupants, before an auction, therefore do this at your own risk) Contact the neighbors to see what insights they can provide.

If you're dealing with an uncertain tenant, talk to them and understand their situation. Use an attorney if you plan to create special agreements with the tenant. Create a win/win situation.

With the current eviction moratorium in 2020, purchasing properties that are currently occupied can be a much higher risk than in the past.

Vet those that you work with as much as possible, especially if you don't have any strong personal or professional connections to the person or group you are working with.
How to best contact Chris
[Chris Tan
Cell: (630) 601-8080
Direct Office: (630) 590-9061
Email: chris@pwcabinetry.com]
Looking for a Property Manager? Schedule a call today or visit our website for more information.
Get your FREE copy of: Top 10 Mistakes Investors Make When Working With Lenders
Extra Hacks & Tricks from Expert Investors? Join Our Facebook Group!
Missed something? Subscribe to our Youtube Channel!
LISTEN to our Podcast on iTunes | Spotify | Stitcher | TuneIn Radio
Need A Responsive Property Manager? We've got you covered!