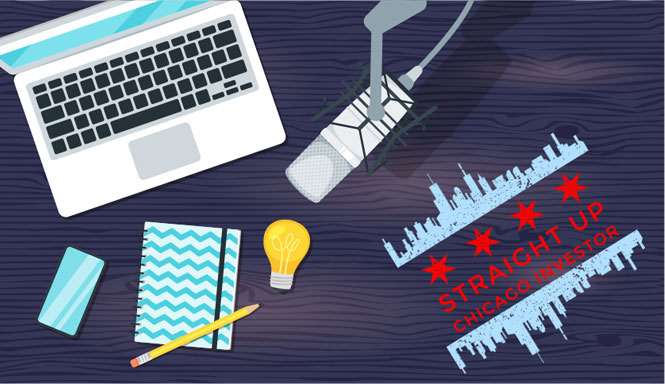 Today's Investment story comes from Andy Nathan. Andy Nathan is a real estate investor and digital marketing expert. By combining these talents, he discovered a strength as a Realtor® that allows him to help investors, developers, and landlords with their real estate transactions. Whether you need help with buying a new investment property, leasing your rental, or selling your investment, let him know how he can help you.
Pre-close
Andy has over a decade of real estate industry experience. This story provides a peek into the past from someone who experienced the recession of 2008 firsthand. We will discuss several of his rentals, as they all factor in to create the whole story.
Andy's first exposure to real estate was from a class he took when he was a 25 year old teacher in the Chicago suburbs. The class introduced him to a number of professionals in the industry and led to his first real estate job as a mortgage broker. His interest in investing was sparked by one of his friends who was able to retire for a few years from the rental income provided by several properties in Madison, Wisconsin.
Execution
In an effort to duplicate his friend's success, Andy purchased a 2-bedroom, 2-bathroom condo in Schaumburg, and rented out the second room for $500-600 a month.
He then found and bought several other properties to add to his portfolio. In 2007, a friend got him in touch with a turnkey rental provider in Clearwater, Florida in 2007. With this newfound relationship, he purchased a condo in Clearwater for $195k. Based on Andy's research, the comps made sense. Andy estimated the property would cashflow around $100 a month. Part of the deal was that the turnkey company would pay the Homeowners Association (HOA) fees for the property, providing Andy the extra boost to cashflow the property.
After two years of relatively stress-free ownership, the turnkey company notified Andy they could no longer afford the HOA fee. They also told him that in addition to the monthly HOA fee, he needed to pay a special assessment of $300-400 a month.
Shortly after hearing this news, Andy visited the property and his Clearwater agent. The agent told him that if he wanted to sell the condo now, it would probably sell at about $140k, a whopping $60k less than he bought it for. Thankfully, the place was rented out to a reliable tenant, and the building was in a good condition and location.
However, at the beginning of 2010, the tenant moved out. When looking to get it rented out again, Andy's agent told him that thanks to a rental market crash, rents for a place like the one he owned were now only $800 a month, $500 less than they were just two years prior.
Over the course of three years, the condo went from $100 monthly positive cashflow to $750 negative cashflow. To add insult to injury, he was also told that the condo was now worth only $50k, only a fourth of his purchase price.
Final Result
Ultimately, Andy had to short sale the property, leaving him with an incredibly large tax bill of $140,000 (the forgiveness of debt is considered income by the IRS).
Fortunately, at the time, there was a provision in the tax code that allowed taxpayers to wipe out any taxes due from a short sale if they were insolvent. This tax loophole was closed the next year, but Andy could take advantage of it just in time to avoid the large tax hit.
Despite the catastrophic situation, Andy was able to make it out standing and learned a plethora of lessons along the way.
After the experience with his Condo in Florida, Andy decided to leave the industry and start his own marketing company. Starting in 2018, Andy returned to real estate investing with a business partner and is now an active investor and licensed Realtor in the Chicagoland area. They focus on properties in the South Side of Chicago, primarily using the BRRR strategy.
Lessons Learned
When working with a turnkey, vet them very closely. If they agree to pay for any aspect of the property, get the agreement in writing and verify whether they can continue to do so indefinitely.

Surround yourself with quality people that you can trust so you can reduce or avoid large mistakes.

Learn about the history of the economy and the real estate market. Use this information to run "what if" scenarios to see if you could handle worst-case scenarios.

Work to buy properties below market value so that you are not as vulnerable during a market downturn (use the BRRR strategy).

Have multiple exit plans with each purchase.

Study your target area before investing.

General self-development can help greatly with real estate stressors and emotional situations. Andy recommends looking into the works of Jack Campbell, Tony Robbins, Zig Ziglar, Les Brown, Jim Rohn, Tim Ferriss, and the book Think and Grow Rich by Napoleon Hill.

Validate that your contractors have insurance.
Shout Outs
Andy's parents

Andy's wife Pam

James Budd (Andy's coach at the time of the short sale)
How to best contact Andy
Andy's Linkedin Profile