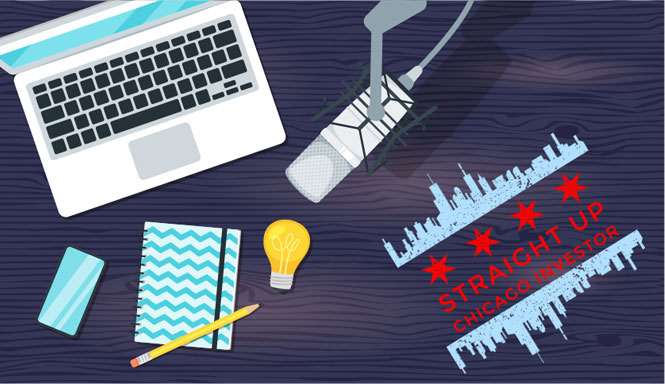 Today's Investment story comes from Blake McCreight. Blake and his wife Wendy have been buying real estate for over a decade, and have a strong background in wholesaling across the Chicago and Milwaukee markets. As the leader of a company that has flipped more than 200 houses and wholesaled at least another 200, Blake has a plethora of experiences to choose from when deciding on which deals were useful learning experiences.
Pre-close
In 2013, Blake found this specific property on the Southside of Chicago near 103rd St. and S Peoria St. Prior to this point, he had only completed 8-10 wholesale deals and hadn't done anything more than a minor touch-up when flipping anything himself. The house was a 3 bed, 2 bath brick bungalow which needed a full gut rehab. Blake noticed from the start that the house had a narrow staircase and small 2-seater kitchen, but assumed these were minor issues that would likely not alert a potential buyer.
Execution
Given Blake's inexperience with flipping and with the area itself, he made some mistakes that he later realized were probably preventable. First, he did not have a local broker that he could trust to help him decide which finishes and design features of the rehab would most appeal to buyers in the area. Furthermore, he heavily leveraged the advice of the contractor in his decisions for what to do with the rehab. Normally, taking construction advice from a contractor isn't a bad idea; however, many contractors do not know what will appeal to the end buyer in a specific market.
Blake ultimately left the kitchen and staircase as relatively narrow, without much open space. He also decided to keep the half-bath upstairs, instead of creating a full bathroom for the eventual family who would live in the property. In retrospect, Blake acknowledges that families who would buy the house would have preferred to have a full second bathroom so that those who don't live in the master bedroom would have a full bathroom. Moreover, Blake noticed that it would have been advantageous to open up the kitchen and staircase to allow people more room to move through the house and to conform with other high-value properties in the area.
Final Result
After the rehab was completed, the property sat on the market for about six months while it accumulated holding costs. Instead of selling for 195-200k, Blake's broker estimated that it would sell for about 160-170k based on the rehab completed. Fortunately, it sold at around 185-190k, allowing Blake to break even and learn a lot of lessons during the process.
Blake recommends those starting out in flipping should first find a good broker. From there, figure out what rehabbed properties are selling for, and identify the pros and cons of the neighborhood. Then decide on the type of security needed (DAWGS, alarms, etc.) and the permits needed for the work required, along with how expensive those will be. Come up with a conservative budget for rehab time and expenses, and then allow for a 15% contingency budget for things to go wrong. It is worth noting that this process shouldn't take a year to figure out - don't get stuck in analysis paralysis. Get educated, and then get started!
Lessons Learned
Find an agent that understands what the end buyer/renter is looking for in a market. Leverage the agent during the rehab-planning process, and make sure you understand what should and shouldn't be completed as part of the rehab. Remember that the agent is the one who has to sell to the end buyer, not the contractor; therefore, the agent likely has a better pulse on market demands.

Communicate with the agent on the front-end of the rehab process and use the agent to find a contractor if you don't already have one. Also, ask the agent for the real after-repair value (ARV) (maybe ask if they would bet on their estimate, agent's often like to be optimistic). Use Redfin and Zillow to check whether the ARV value the agent provides is accurate. Note that you can also use those sites to find agents in the area who are buying and selling a lot of real estate.

Do things the right way the first time around. Cutting corners on a rehab can lead to buyer concessions at closing, larger repairs down the line, or overall uneasiness about the rehab which can cause poor overall decision making.

As you grow your business, create checklists and ensure that you don't miss steps. Blake mentioned a time when he missed the step of buying insurance on a property, and had to deal with subsequent fire damage.
Shout Outs
How to best contact Blake