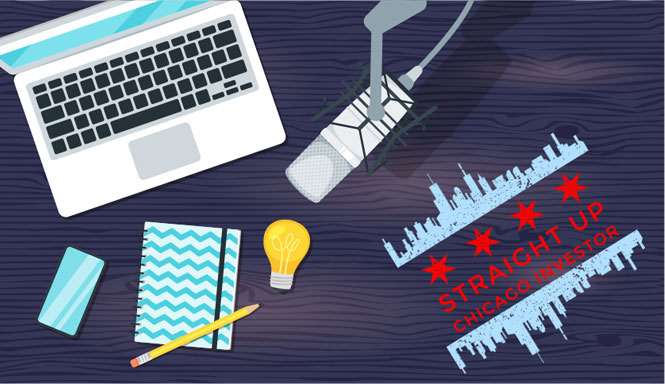 Today's Investment story comes from Soniel Estime. Soniel is an investor and works full time in the Chicagoland area. He posted his story on BiggerPockets here. Soniel began his Real Estate investing journey, as many other investors have, after reading the wildly popular book Rich Dad Poor Dad. In addition to his full-time work as a Project Manager, Soniel is focused on a relatively safe strategy of house hacking multifamily buildings.
Pre-close
To make sure his experience went as smoothly as possible, Soniel studied real estate for a year before purchasing his first property. Both fortunately and unfortunately, his first deal did not go as planned, and Soniel learned a lot of important lessons along the way. This story is a good lesson in how much the school of hard knocks can teach you in such a short period of time.
Soniel finally purchased his first property in October 2018. His original plan was to invest in Michigan, but his real estate agent (who was also a family member) convinced him to instead purchase in Chicago, since she already had a team in place to help him with the process.
The deal he ended up closing on was a $55,000 duplex in a C- area of Chicago. The property had been vacant since 2008, and he planned to rehab the duplex using a FHA 203k loan with a rehab budget of $120,000. The goal was to complete the rehab in 6 months, move into the lower unit and rent out the top unit of the duplex, then refinance out of the FHA 203k loan to lower the mortgage payment.
Execution
Soniel eventually used the contractor that his agent recommended whom also happened to present the lowest bid for the work. As is often the case, the cheapest contractor did not provide the best experience. As soon as the first check was cut to Soniel's agent, communication stopped. To make things even more complicated, the contractor and the architect took four months to submit the project's plans to the city, and it took another four months for the plans to be approved.
After the architectural plans were finally approved, Soniel demanded that the contractor make some progress. Shortly afterward, the contractor stopped responding to any of Soniel's texts, calls, and emails. Soniel eventually called the contractor through a different phone number and the contractor picked up; Soniel was being ignored. Given that the HUD Consultant had already released two draws totalling over $20,000 to the contractor, it was difficult to replace him at this point; however, he had to move on since the contractor essentially disappeared.
At this point, Soniel was stuck paying a $175,000 mortgage while still paying rent at the apartment he lived at, two hours away. Finding a new contractor would have been a simpler process if Soniel didn't have to work his full-time job 12-14 hours a day, and commute two hours just to get to the property. To further complicate the situation, he discovered that the general contractor he originally hired didn't pay a subcontractor who performed some work on the property - something Soniel was now on the hook for. The GC also tore up the basement to install drain tile, but never actually installed the drain tile. Murphy's law showed its face when the debris in his backyard caused the city to fine him $7,000.
It was at this point that Soniel decided to find a job in Chicago and move in with his in-laws in the city. Making the sacrifice to live with five family members in a two-bedroom apartment really illustrates the kind of situation that Soniel found himself. To keep the rest of the project running, he decided to sell his family's 2nd car and take out a $25,000 personal loan.
Final Result
Soniel found a new contractor, and after months of failed inspections and additional costs, eventually completed the project. He even won his hearing with the city about the debris on his property, so he didn't have to pay the $7,000 fine. Proving once again that real estate can be quite forgiving, Soniel and his wife gained about $60,000 of equity in the property and were able to refinance the mortgage, despite paying $30-$40,000 more than they originally budgeted. They are now living rent free and looking to sell the property at a good profit. In Soniel's own words: "This goes to show that you should never give up when the deal gets tough, if it still makes sense, fight hard and make sacrifices and it will all pay off."
Lessons Learned
Don't always go with the cheapest contractor. Even though the price may be the least, consider the cost of headaches, slowdowns (along with holding costs), future business relationships, and quality work. Get at least two estimates, especially when you are less experienced and it's a larger project.

Carefully consider how many risks you want to take on at once. Being a new investor, organizing a large rehab, taking on a high interest rate loan or large mortgage, living far from the property, having a very busy job, and paying rent (outside of the investment), and having many personal financial responsibilities are all additional risks to consider.

Start the architectural drawing process as early as possible, as it often takes quite a bit of time for the architect to submit them, and for the city to approve them. Account for this in the holding costs.

Keep pushing through the hard times. Soniel went through great personal and financial struggle during this project, but he and his family came out ahead because he did not give up.
You can see before and after pictures of Soniel's project here.
How to best contact Soniel
BiggerPockets: https://www.biggerpockets.com/users/SonielE
Soniel hopes to connect with other investors to partner on bigger deals. Soniel also takes time to give back by coaching other would-be investors on his house hacking strategy