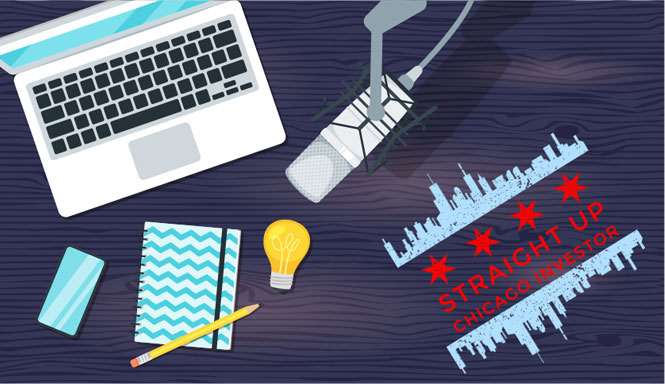 Today's Investment story comes from John Warren, a licensed real estate broker with Second City Real Estate. As a real estate agent, he focuses on helping other investors maximize their profit as they buy or sell their investment properties. His area of expertise is in the near southwest Chicago suburbs (Berwyn, Riverside, North Riverside, Forest Park, Oak Park, Brookfield, Lyons, Cicero).
John is an active buy and hold investor looking to grow his portfolio of properties. Currently, he owns 58 apartment units between three different properties, and hopes to acquire several more properties this year.
Pre-close
John is no stranger to the southwest Chicago suburbs, but that did not keep him from running into several surprises on a 6-unit he purchased in Cicero in May of 2019. He found this particular deal through a local wholesaler, a method of sourcing properties he has not used before. They eventually agreed to a price of $285,000; however, John mentioned that the wholesaler likely made a very large profit on the deal, implying that he could have potentially negotiated harder on the price. Despite the uncertainty of using a wholesaler, John knew the area well because he had a 19-unit property only six blocks away.
The deal was financed with the combination of a hard money loan and a home equity line of credit (HELOC). The hard money loan had terms of 10% interest with two points. The HELOC was at a rate of 7%. As these interest rates are obviously not ideal in today's economic environment, John's intention from the start was to BRRRR the property.
The 6-unit building was fully occupied by tenants, two-thirds of which did not speak English. It is important to note that purchasing in unfamiliar areas may introduce a small language barrier for those who are not multilingual. John decided not to request that they move out. They were each paying $600 monthly in rent, and he moved the rents to $900 (still $200-$300 below market rents). Despite the 50% rent increase, most of the tenants chose to not move out, and still pay the $900 rent today. To John's surprise, one tenant simply abandoned the apartment overnight.
Execution
John went into the rehab with the understanding that much of the property wasn't up to code, and that significant electrical improvements would have to be made. The city provided a list of code violations that he had to resolve within 8 months. The construction budget was estimated to land at about 30-35k, and that would in the worst case be about 45k -- it ended up being about 75k. This goes to show the importance of having a backup plan for when things inevitably do not go as planned. The houses in Cicero are very old, and often come with more surprises than one can accurately estimate.
The first issue he ran into was a usually high water bill of $1,200. When he did some investigation into the issue, John discovered that there was mold in one of the units, and that the mechanicals were all running under a concrete slab. This led to the slow deterioration of the mechanicals and an ejector pit that was forced to constantly dump hot water. Shortly after this discovery, the tenant trashed the place right before moving out. John had to gut the bathroom and put about 7-8k of unexpected repairs into the unit. Anticipating a similar scenario in the future, he installed copper piping and prepared for the future installation of pipes in the adjacent unit. After fixing things up, John found great tenants to replace the prior ones.
Shortly afterward, John found out that the boiler pipes were leaking, and he ultimately had to run baseboard pipes to heat the house, costing him 20k. In retrospect, this is something he thinks he could have budgeted for from the start of the project. John budgeted $15k for the electric repairs, but the cost landed at $26k. In addition to all the issues mentioned above, John had to fix the building code violations; this meant that all the ceilings had to be opened up and light fixtures had to be installed in all the bedrooms - not a cheap endeavor.
As these unexpected repairs inevitably increased the project timeline, John had to consider the ramifications it had on his short-term financing. The hard money lender was great, but that doesn't change the fact John was being charged a 10% interest rate. When John reached out to his local bank after the project's 9 month mark in March, the bank wasn't quick to support a refinance due to the COVID-19 pandemic. Unfortunately, this cautious attitude was shared by many local banks that John reached out to. After weeks of scrambling, John was finally able to refinance out of his hard money loan with the same local bank that he originally intended to use. The bank provided him a loan at 80% loan-to-cost. John simply paid off the HELOC balance himself.
Final Result
To recap the project, John purchased the property at 285k and put in 71k of work, at an all-in total of ~356k. The property appraised at 430k, giving him 73k of equity. This result demonstrates the power of the BRRRR strategy and the impact of growing wealth through equity and forced appreciation. Unfortunately, John was not able to pull all of his money out of the deal and had to leave 20% of the cost basis in the project.
One downside of purchasing in this area is it's high property taxes. The property was assessed at 332k, but John lost his appeal to lower the assessment (which he thought was much too high at the time). He estimates that a successful appeal could have saved him up to 5k per year in RE taxes. Overall, the project succeeded due to his experience, ability to adapt to change, and a good purchase price.
Lessons Learned
Whenever possible, try to negotiate with wholesalers. Everyone should win in a transaction, but if you think you need a lower purchase price to make the risk of a deal worth its reward, work with the wholesaler to make it worth your time as an investment.

When buying in certain areas of Chicago, be aware of the potential language barrier that can occur with the tenant pool.

When buying a property that needs a large rehab, consider carefully the cost-benefit of moving out all of the tenants, especially if it is a commercial property. Sometimes it is actually harder for tenants to reside in a property when it is undergoing significant renovations than it is for them to simply move out.

Make sure that you have sufficient reserves when taking on a rehab. If you are new to estimating rehab costs, assume that you are significantly underestimating the total you will end up paying. Allow for a large contingency balance to account for surprises.

When purchasing an old property, evaluate whether it makes sense to do electric baseboard heat from the start of a rehab.

Consider using a construction loan for a large rehab so that you can do all the repairs at once.

Consider the cost-benefit analysis of selling a property if the rents do not justify holding it.
How to best contact John
[Direct: 708-315-7310. Email: jwarrenbroker@gmail.com]
Looking for a Property Manager? Schedule a call today or visit our website for more information.
Get your FREE copy of: Top 10 Mistakes Investors Make When Working With Lenders
Extra Hacks & Tricks from Expert Investors? Join Our Facebook Group!
Missed something? Subscribe to our Youtube Channel!
LISTEN to our Podcast on iTunes | Spotify | Stitcher | TuneIn Radio
Need A Responsive Property Manager? We've got you covered!