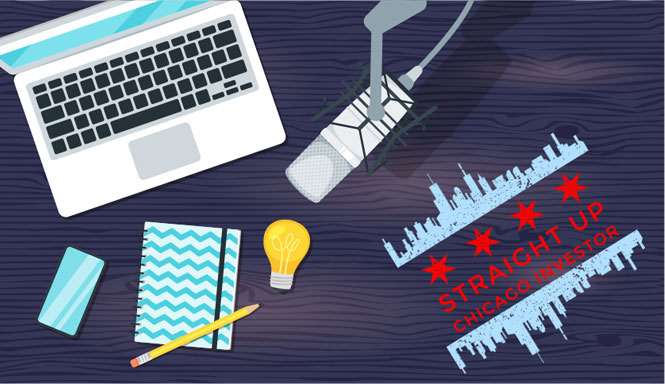 Today's Investment story comes from myself, Alex Ferraro. As of the time of this writing (February 2021), I own a duplex in Chicago and 15+ units in South Bend, Indiana. I have been actively involved in the Chicago real estate community for about three years and co-lead a local Facebook/Discord group called Windy City REI which caters toward newer investors in the Chicago area. Each month, we host a speaker as well as a networking session for interested investors. I will tell my Chicago-based story in this post.
Pre-close
At the time I found out about real estate and house hacking in 2018, I was a recent college graduate who was hungry to take on a challenge. For nearly 6 months, I looked at a variety of houses throughout the Northwest and Southern neighborhoods of Chicago to find a place that met my main criteria: close enough to bike or take public transit to work, near the coveted 1% rule, cash flowing after all expenses and contingencies, and in an area that I would be reasonably comfortable to live in.
After a 6-month stretch of unsuccessful offers, I was looking at Redfin one day when I saw a duplex that I had already visited a few months prior – it was still on the market, but at a significantly reduced price. The reduced price, along with the fact that it was on the market for over a year, led me to believe that the owners were motivated. I promptly made a low offer and scheduled to see the property a 2nd time. After about a week of negotiations (the seller waited about two days between each counter), we finally came to an agreement of 290k with $7,500 in seller concessions in mid-November 2018. My money out of pocket was no higher than $15,000.
I financed the property using an FHA 203k loan. This type of loan is used specifically for properties that need some kind of rehab to get it into living condition. Given that it is an FHA loan, you must also intend to live in the property for at least a year. Quickly after coming to an agreement, I interviewed about 6 contractors to bid on the rehab. I was also required by FHA to walk the FHA 203k HUD Consultant through the property to give me an estimate. The cost of the rehab was limited by my income qualifications – this meant that I had to fit everything I wanted to do within a 145k budget (which included a large 15% contingency for unforeseen repairs). Given the time investment I had in the project, I decided to go through with it even though the budget may have been tight. I chose the best contractor I could who gave me an estimate that was within the allowance I had budgeted. Following the arduous 203k loan process, we finally closed on 3/1/2019.
Execution
After close – I worked with the architect and contractor to get the permit process going. This took about 3 months total. The holdup was partially due to my indecision as to whether I should try to dormer the 2nd floor and add a bedroom. I decided not to dormer the roof as it would have made my budget extremely unrealistic. Once we finally broke ground in June, we were able to start the demo. I was immediately surprised by the fact that we needed many more dumpsters than were included in the original estimate. I was forced to come out of pocket for the cost of the extra dumpsters. Unbeknownst to me, the dumpsters were not cheap, and the extra cost added up quickly. Eventually, the contractor, lender, and I agreed on a materials deposit in which the lender would pay for materials upfront. By early July, we were able to get all the HVAC materials in the property so the contractor could continue working.
Shortly afterward, on a Monday in July when the contractor was not at the house, and I was working remotely at my home, I received a call from a "board-up" company who informed me that my house was on fire and that they could board up my house for me. In shock, I gathered my phone and keys and headed to the house. On the way, I was barraged with three or more phone calls from different board-up companies who offered to board up my house. I also received a call from the fire department. Shortly after arriving at the house and looking inside, it was obvious that the interior of the house had been "tagged" by gang-related graffiti, and the garage window had been broken into. Making my way to the back of the house, and up to the second floor, I noticed that most of the roof was now non-existent. After a quick conversation with my contractor, I filed an insurance claim that afternoon.
Two weeks later, I met with the insurance contractor, whose job it is to evaluate the damage at the property to determine how the fire started. To ensure that we could get into the house, I went to our appointment half an hour early. Much to my dismay, I immediately noticed that the same garage window that was broken into during the fire (and was subsequently boarded up), was again open for all to see. After checking the garage, it was apparent that it was broken into a second time and some of the appliances I had stored inside were intentionally damaged. I immediately checked inside the house and noticed that all the contractor materials that were inside had been stolen. Someone must have undrilled the plywood that was boarding up the front door and taken the materials. Shortly thereafter, the insurance contractor showed up and inspected the property, he informed me that the fire was most likely not an accident.
After the fire, my contractor was not interested in waiting for the insurance claim to be approved, and so I got bids from other contractors. I acquired bids from three other contractors, two of which I had interviewed previously. I eventually chose one and waited to hear back from insurance as to whether they would approve the claim. After more than three months of waiting, I finally heard back from the insurance company - they said they would cover the claim. After two additional months, we finally processed the contractor change and permits with the city, and could strike ground in December 2019.
The rehab went much smoother the second time around. I would say that the major downside was that many issues came up that we weren't expecting. These included below-level foundation issues (which led to basement flooding), asbestos in a bedroom, extremely large amounts of mold in the basement (1,000+ square feet worth), and a variety of framing issues since the house was higher in the back than it was in the front. Thankfully, insurance covered many of the things that would not have been uncovered had there not been a fire, but change orders totaled over 40k. The rehab ultimately ended up being approximately 330k since I decided to add the extra bedroom with the dormer, and because we basically rebuilt the house from the studs. I had to put in about 70k of that through my 203k loan, which ultimately resulted in a lot of saved equity since it was less than the originally planned 145k.
Final Result
In the end, we finished the rehab in August 2021. After many months of headache, the fire and resulting insurance claim appeared to be a blessing in disguise. In the grand scheme of things, I only had to put down about 15k for the purchase price and came out with a lot of home equity. The biggest hit came from paying the artificially inflated mortgage payment (which included the rehab budget) during the entire process. Following the rehab completion, I was able to refinance the property, during which it appraised at 600k. This allowed me to pull out about 114k via a home equity line of credit which I used to purchase two other properties in South Bend, Indiana.
My plan now is to continue the BRRRR strategy in Chicago and South Bend. I am evaluating both markets and will plan to buy and hold as many units as possible while progressing through the accumulation phase of my real estate journey.
Lessons Learned
FHA 203k loans are an extremely powerful wealth builder; however, they are not without some headache.

There are deals to be found on the MLS, you may just have to get creative with what you buy. In my case, the property was too much work for a typical house hacker, but not low enough in price for a standard flip or BRRRR.

Make sure that you understand why some contractor bids may be lower than others. One contractor may be able to easily tell you why their costs are higher than another, and you can use this information to determine whether the cheaper option is underbidding the project.

When you are new, it is prudent to avoid taking on a $100k+ renovation unless you have someone experienced closely supporting you along the way and/or significant cash reserves.

Always make sure to have enough cash reserves, especially when the rehab is larger. That is what allowed me to keep the project going when I had to pay things out of pocket.

Negotiate with the insurance company and consider using a public adjuster to do it for you. The amount the insurance company allocates to your claim is not set in stone. I was able to negotiate another 30k in repairs well after the rehab had started because of several unforeseen items that would not have appeared had there not been a fire.
How to best contact Alex
You can contact me at 5geninvestments@gmail.com, BiggerPockets, Linkedin, or through the Windy City REI Facebook group.
Looking for a Property Manager? Schedule a call today or visit our website for more information.
Get your FREE copy of: Top 10 Mistakes Investors Make When Working With Lenders
Extra Hacks & Tricks from Expert Investors? Join Our Facebook Group!
Missed something? Subscribe to our Youtube Channel!
LISTEN to our Podcast on iTunes | Spotify | Stitcher | TuneIn Radio
Need A Responsive Property Manager? We've got you covered!